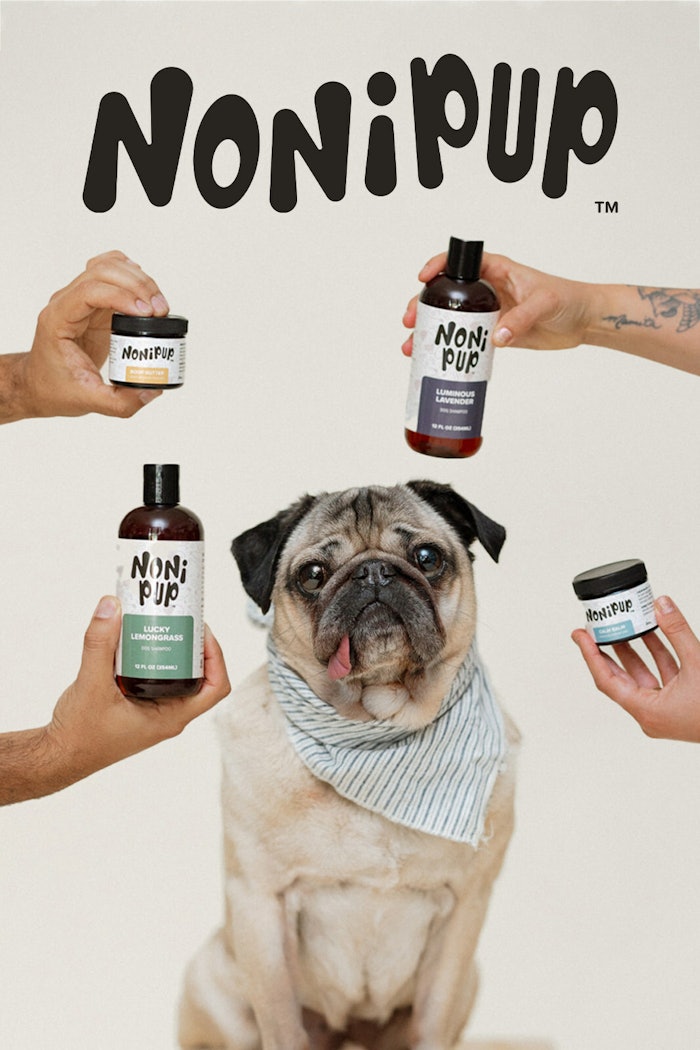 Doug the Pug has debuted Nonipup, a natural, human grade dog wellness brand. 
The initial product lineup includes:
Luminous Lavender Shampoo (soothing and odor control)
 Lucky Lemongrass Shampoo (protect and shine)
Boop Butter (crusty nose and dry skin)
Calm Balm (itch relief and wound care)
Nonipup is being brought to market in partnership with Whalar Talent, the in-house talent management division of global creator commerce company Whalar.
Doug the Pug has more than 19 million followers on social media and is a two-time People's Choice Award winner.
The brand is available at Nonipup.com.
Leslie Mosier and Rob Chianelli, owners and creators of Doug the Pug, said, "Creating a product line that is safe, effective, and filled with healthy ingredients has been a dream of ours for a long time. We are excited to share Doug's healthy routine with dogs around the World. Doug the Pug has become a trusted resource for dog owners everywhere, and we are overjoyed to give them product options they can trust are filled with the cleanest ingredients…and tested by Doug himself. We want to change the pet industry and if anyone can do it, Doug the Pug can."
Whalar Talent president and long term manager for Doug the Pug, Victoria Bachan, said, "Doug has been a celebrity in his own right for years—from traveling the world to being friends with celebrities but what has always mattered most to the Doug brand is bringing joy. Every dog is the star of their family and through the work that Leslie, Rob and Doug have done to formulate these products we know that dogs around the world will continue to be the star of their families for years to come."