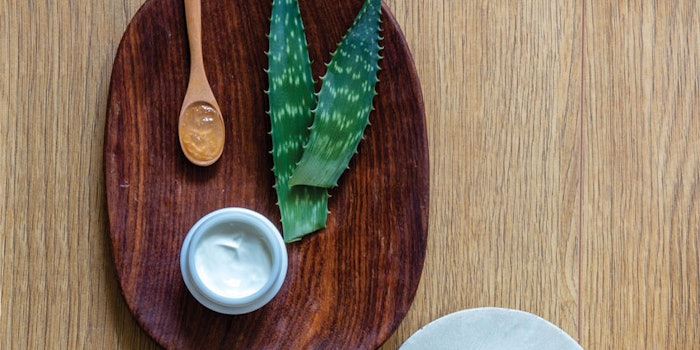 Customization: it's the beauty buzzword of 2018 and appeals to consumers who are tired of the "one size fits all" paradigm that has dominated the cosmetics and toiletries industry for so many years. Customization as a concept originated among high-end brands that could offer their customers a bespoke service but is rapidly being adapted in a variety of ways within the mass market.
Serving the Individual
It may seem obvious that consumers are individuals, but for too long beauty brands put global concerns above the specific needs of their customers. Commercially, it makes sense to develop products that appeal to as wide a customer base as possible, but in doing so, the danger is that the brand becomes featureless and less appealing to the consumer.
Beauty brands are waking up to the realization that consumers are looking for a connection with the products they use.
"Customization is evolving in the category to reflect this," says Andrew McDougall, global beauty analyst, Mintel. He argues that consumers are showing their frustration that they are not being properly represented or cannot find product for their specific skin or hair care needs. "The engaged beauty consumer doesn't want to be labeled or follow the concept of 'one size fits all,' so brands must reflect the diversity of their customers. They must be welcoming and caring for people of all shapes, ages, colors, genders and lifestyles."
Customization in Action
The number of brands offering customization options through personality tests and skin and hair analysis is increasing, with digital platforms offering the biggest opportunities.
In hair care, the Function of Beauty website features a hair quiz to determine the right combination of shampoo and conditioner based on the consumer's hair type, hair structure and scalp moisture, as well as their specific hair goals, such as curl definition, thermal protection and oil control.
Similarly, Cloud 10 Customized Hair Care's website matches shampoo and conditioner formulations to customers' distinct hair profile, as well as their lather and scent preferences.
The surprise success story of 2017 was Fenty Beauty, the large appeal of which was based on its "shades for all" concept, offering women everywhere a wide range of formulas for hard-to-match skin tones. Music, fashion and beauty icon Rhianna launched this makeup line in cooperation with Kendo after detecting a void in the industry for products that performed for all skin types and tones.
Fenty Beauty's 40 foundation shades are among the largest on the market, with each matched to a picture of a different model on the brand's website. Competitors, including Kylie Cosmetics, have taken notice and also expanded their shade ranges.
Demystifying Beauty
Customized products account for a small percentage of natural UK beauty brand Beauty Kitchen's business because they are so resource-intensive.
"We foresee customized products and experiences growing rapidly to about 15% of total sales over the coming years as we launch some innovative ingredients and consumer experiences," says founder Jo Chidley. "This percentage doesn't sound [like] much, but we have grown 300% annually for the last two years, and growth will remain in triple digits for the next three years."
Beauty Kitchen offers customization through its Invent Your Own product workshops at the brand's flagship Glasgow store, where consumers are taught about ingredients and how to make their own Raw Inventions. Beauty Kitchen also sells Raw Inventions kits to enable consumers to experiment and make their own concoctions at home.
In larger UK Holland & Barrett stores, meanwhile, Beauty Kitchen customers can invent their own body scrub product.
"We decided to pursue customization as part of the Beauty Kitchen offering as it's a massive trend and one that is a potential differentiator for us," explains Chidley. "The more important reason was to try and simplify and demystify the complex world of beauty products and their ingredients to consumers. In a market full of marketing smoke and mirrors, greenwashing and big promises, we felt that consumers, while becoming more knowledgeable about ingredients, were actually becoming more detached from their beauty products."
Personalization: Beyond Customization
Louise Barfield, head of marketing for Two by Two brand design consultants, says that personalization is more than online product curation or a monogrammed box: "It's a marketing discipline that's underpinned by data, driven by science—but fundamentally lies in building a relationship between brand and consumer."
Barfield says that luxury brands understand this superior level of service and deliver a sense of a bespoke experience, for example by creating dwell time in-store. Tom Ford's UK beauty store, for instance, offers customers a one-on-one environment by combining sensorial services with interactive mirror AI technology.
Mass Customization
It is the mass market that provides the most abundant opportunities for accessible customized beauty concepts, driven by digital technology and data.
"The mass market is constantly evolving, so for engaged beauty consumers (or heavy users) there will be an extra demand on tailored solutions," says McDougall. "This customization will not be as bespoke or detailed [as the luxury sector], but still provides the consumer with an element of this."
Customization's Future
Customized products may never account for more than a small percentage of total beauty turnover, but for some brands, this portion will be more significant than for others.
How far larger brands are prepared to go in providing a customized experience remains to be seen. Chidley believes for most it will take the form of a personalized service and packaging, rather than customized formulations.
McDougall advises brands to regard customization as something that is consumer-led and gives people a hand in the process.
"It should be continuous as consumers seek products that can be modified over time," he says.
Ultimately, customization will be about brands being more responsive to consumer needs, particularly as their beauty needs change as they age. It could be a significant marketing opportunity for those brands prepared to be flexible to customer demand.
Imogen Matthews is a consultant to in-cosmetics. For more information, contact www.imogenmatthews.co.uk.