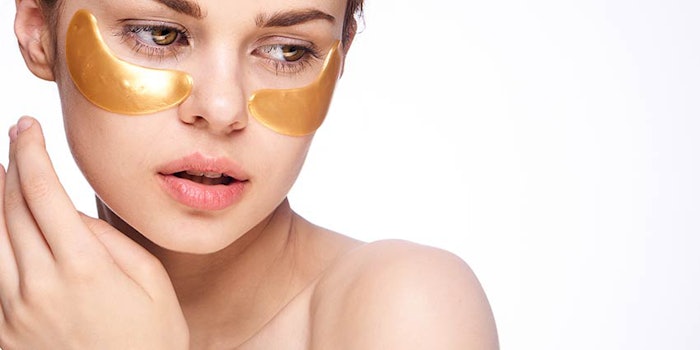 U.S. prestige beauty products saw sales of $4.1 billion for Q3 2018 according to The NPD Group, up 7% over Q3 2017.
Makeup sales increased 1% to $1.9 billion
Total face, the category's largest segment, grew by 2%, driven by concealer, powder and tinted moisturizer
Lip color sales declined 10%, but gloss grew by 4%
Eyebrow makeup grew by 7%, mascara grew by 2% and eyeshadow sales declined -6%
Skin care sales increased 15% to $1.3 billion
Natural brands continued their hot streak, accounting for more than 25% of total sales and growing 24%, the fastest growth in the quarter
Age-related products grew 14%
Face mask sales were up 12%
Toners and clarifiers grew by 25%, a significate increase over Q3 2017 (5%)
In terms of forms and textures, the fastest growing in the quarter were water/tonic, paper/patch/wipes and serums
Fragrance sales increased 6% to $783.6 million
Growth was driven by a 9% increase in fragrance juice sales
Women's sales increased 8%, while men's were up 12%
The prestige home scents market was down; growth in diffuser sales was unable to offset declines in candles and home gifts
Hair sales increased 27% to $176.7 million
All segments saw growth, including hair care, color, sets and styling
Mask sales were up 33%, and dry shampoo sales grew 16%
Related: Special Report: The State of Beauty, 2018
The Market
"The big story for the third quarter is the acceleration in skincare, which is growing more than twice the rate of fragrance and 15 times faster than the rate of makeup," said Larissa Jensen, beauty industry analyst. "We continue to see natural brands and entry price categories fuel the skin care category, but the big shift this year is the renewed interest in new products from legacy classics in the anti-aging category. With consumer confidence breaking records, the two highest priced beauty categories of skin care and fragrance may be reaping the benefits of a bigger wallet. Despite the success of its sister categories, makeup continues to struggle, being the most impacted by a highly fragmented marketplace."
Q4 Outlook
"Heading into the holiday season, attention will center on value, newness, and fun. Skin care sets tend to perform well every year during holiday," said Jensen. "I expect sales of skin care face masks and minis will be strong as the low price-point and fun packaging encourages the add-on gift purchase. In a similar fashion, travel sized makeup products have experienced double-digit gains throughout 2018, so I anticipate the strong performance will spill over into holiday. In fragrance, launches during holiday can make or break the category, but given the robust performance seen so far in 2018, I anticipate fragrance will end the year strong."
Holiday, Brick-and-Mortars Celebrate
This year, 77% of consumers plan on doing at least part of their holiday shopping online, according to the group's "Holiday Purchase Intentions Survey."
Though Amazon and other primarily online retailers topped the list in terms of destinations, brick-and-mortars are putting up a fight: 42% of those surveyed say they will shop at mass-merchants and discount stores, while 24% plan on shopping at national chains and 23% at department stores. Six out of ten consumers plan on shopping both online and in-store, an increase of 3% over 2017.
Online shopping intent increased 4% over last year, and 6% over 2016. Shoppers anticipate spending an average of $748 over the season, around 50% more than those only shopping at brick-and-mortars. Among the concerns hindering online shopping is the fear of stolen or lost packages; however, the majority of shoppers still plan on having packages delivered and left outside of their homes.
In terms of product research, more than half plan on using Amazon, followed by consumer reviews and search engines.
"The traditional division between online and in-store retailing continues to shift and blur," said Marshal Cohen, chief industry advisor, The NPD Group. "Traditional store retailers are upping their online games these days, while they are also finding ways to drive traffic to stores with improved efficiency, more entertaining shopping experiences, and better value. Online retailers are also finding ways to blur the retail divide in their own ways, offering lower prices and shipping options that get products to consumers faster than ever."