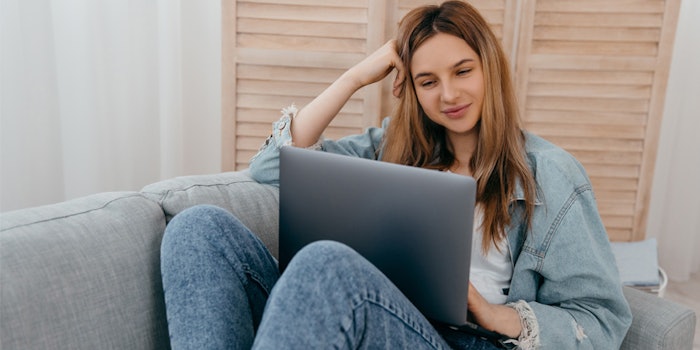 The COVID-19 pandemic has placed unprecedented challenges on the beauty industry, leaving no brand untouched. In fact, Accenture's research shows that shifts in consumer behavior will define consumption for the next decade, challenging beauty companies to tailor their products and services to connect with people who are mostly at home.
This is a reversal of years of selling in out-of-home retail channels, and it accounts for a dramatic change in occasions such as weddings, holidays and other social gatherings.
In times like this, it is vital to invest the time, effort—and where possible, money—to deliver a positive experience and service provided across the full ecosystem of suppliers, customers and consumers.
People will remember positively the businesses that were helpful and supportive. Longer term, this is an opportunity to increase brand and employee loyalty, as well as the use of online tools and platforms, accelerating the digital transformation that was already underway pre-pandemic.
Education, Consultation & Engagement 
With continued focus on limiting in-person interactions, consumers have migrated to online channels to find new means for human connection from the comfort of their home.
In addition to dramatically increasing their online purchases, consumers are switching to omnichannel services like digital chat and virtual consultations. Successful beauty companies will be those who get creative, experimenting with new ways of engaging online and launching marketing strategies that promote products and activities that will continue to appeal, even after the pandemic passes.  
Beauty brand Kiehl's, for instance, has taken its personalized consultations online via a Healthy Skin Hub. Meanwhile, air brand Bleach London has successfully pivoted to a virtual solution with the launch of its Bleach Hair Party platform. Hair Party essentially acts as a digital salon with live conversations as guest speakers help consumers buy and apply hair color correctly.
This focus on informative and educational content was part of Bleach London's strategy prior to the pandemic, too, which included how-to content on YouTube, as well as comprehensive step-by-step guides on its website.
Lin Qingxuan, a Shanghai-based skin cosmetics company, was forced to close 40% of its stores during the height of China's COVID-19 crisis. In order to generate sales and connect with homebound consumers, the company redeployed more than 100 of its beauty advisers from those stores to become online influencers.
They were able to use digital tools such as WeChat to engage people virtually and drive online sales. As a result, the brand achieved a major uplift in sales compared to the same period the year before.
Tapping the Power of Community
While the shift to e-commerce is accelerating substantially,so is the move to local. The pandemic is changing how people view the societies they live in. In fact, 79% of global consumers say they feel more connected to their communities.
So, while local products and brands have been gaining popularity across the globe in recent years, the pace and scale of demand is increasing in the wake of COVID-19. 
Our research shows that more consumers want to shop at neighborhood stores and buy more locally sourced products. The pandemic is also changing how people view the societies they live in, with 62% of global consumers saying they feel more connected to their communities.
Beauty companies can respond to this demand by highlighting the local provenance of their products. They should also consider working with smaller-format local stores and venues,which are especially vulnerable during this time.
Change for Good
The beauty landscape has changed remarkably, and we will likely face continued changes and adaptations in the years to come.
In many ways, this pandemic has created an opportunity for companies to attract and engage with consumers in innovative ways. Just as people are seeking to change for the better in this new era, so can businesses. This is the time to focus on the possibilities the future holds.