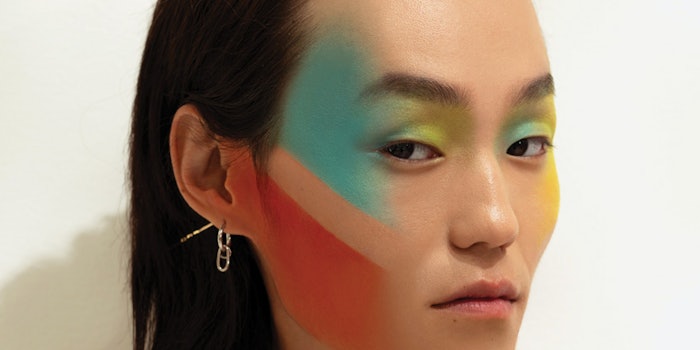 What a difference a year (and a few vaccine launches) can make. Recently, the IMF predicted record-breaking economic growth for the world economy in 2021, while economic experts are predicting a 21st century version of the Roaring Twenties, complete with widespread "revenge shopping."
A restless, economically resurgent population could be a good sign for the long-ailing color cosmetics sector, according to a recent Wells Fargo survey. According to the firm, 40% of survey respondents noted they would be likely to return to makeup, outpacing the stated appetite for apparel (37%).
But while color cosmetics are poised for a comeback, the category will be increasingly redefined by sustainable innovation, wellness, inclusion, and new ingredient and packaging solutions. Here, we round up the latest intelligence on the color cosmetics sector.
Lessons from 2020
U.S. prestige makeup sales were down 34% year-over-year in 2020, per NPD data. NielsenIQ also reported a decline in the mass category. The declines mirrored the drop in makeup purchase frequency, which fell 21% last year, while average spend per purchase declined almost 4%, per NPD.
According to NPD analyst Larissa Jensen, headwinds for the category have included the "shecession," a term coined by C. Nicole Mason, president and chief executive of the Institute for Women's Policy Research, and defined as "an economic downturn where job and income losses are affecting women more than men." (It should be noted that women of color are impacted by this issue more than their white counterparts.) Makeup has also been impacted by protracted stay-at-home orders and the prospect of persistent elevated work-from-home rates.
For the full article, check out Global Cosmetic Industry's June 2021 digital magazine.