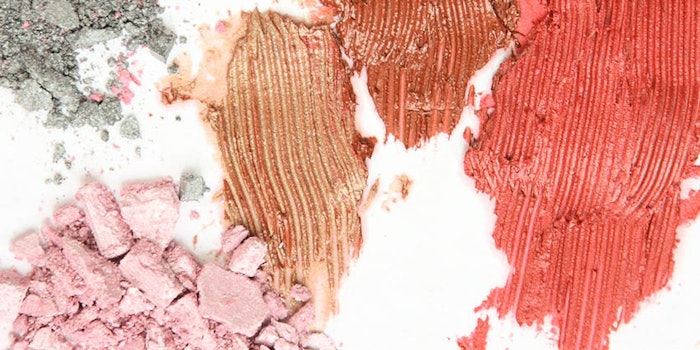 Sixty-one percent of U.S. women reported using makeup in 2016, according to a recent CEW market briefing by Karen Grant of NPD. That represents a gain of 2% since 2014, or, put another way, 2.5 million more women using makeup. This comes as product launches in the segment jumped 24%, year-over-year, in 2016, creating significant sales gains.
According to Kline Group's preliminary market figures from its forthcoming Cosmetics & Toiletries USA report, the 2016 color cosmetics market in the United States was valued at about $14 billion at the retail level, up 5.2% from 2015.
The market breakdown by product category was:
Face makeup: 38%
Eye makeup: 36%
Lipsticks and lip glosses: 19%
Nail polishes: 7%
Growth drivers included luxury brands such as IT Cosmetics and Anastasia Beverly Hills, according to Naira Aslanian, project manager of Kline's consumer practice, as well as the expansion of brands such as Charlotte Tilbury that offer solution-based products to help consumers achieve a specific look.
Critically, according to Aslanian's analysis, the natural/no makeup look and bold statement lips (ex: Urban Decay Vice Lipvault) and shimmery eyes contributed to growth in the makeup segment.