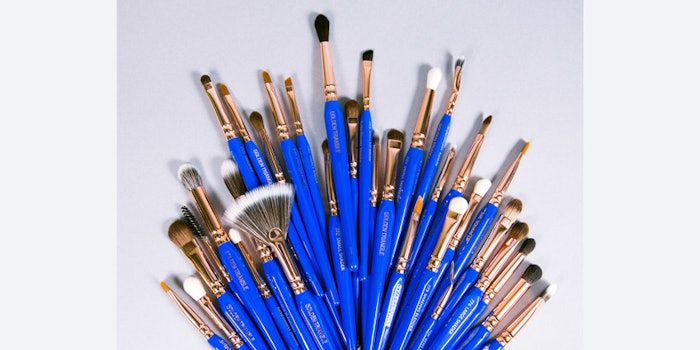 Bdellium Tools has announced the launch of its Golden Triangle brush line. 
The Details
The triangular brush handles are royal blue with rose gold brass ferrules. 
The collection consists of 62 brushes, four brush sets (Phase I, II, III, and Eyes Only) and one brush pouch.
Each set comes with 15 brushes and a makeup pouch that can be transformed into a brush cup.
The Phase I, II, and III sets retail for $140 each, the Eyes Only set retails for $110 and the brush pouch retails for $25. Brushes can also be purchased individually.