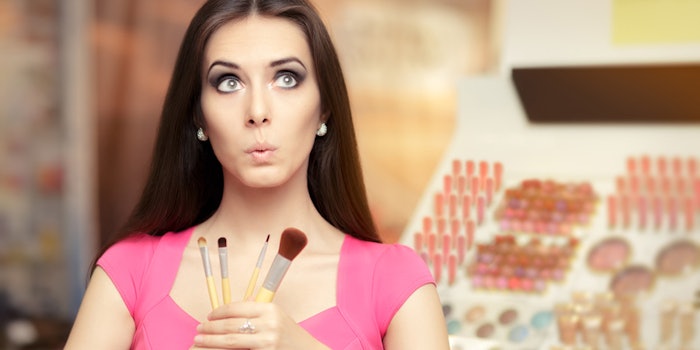 The hygiene of store makeup testers has been a hot topic of discussion over the past few months. Now, a study conducted by Perfect365 has found that 63% of makeup consumers said they would not use a tester lipstick in a store out of fear of germs and contamination.
Participants also stated that they would prefer to test lipstick via a digital platform. 
Cara Harbor, director of marketing for Perfect 365, Inc., said, "Sanitary concerns around in-store makeup testers are coming to the forefront, and like many other industries, technology is primary to solving this dilemma. Advancements in face detection technology and color accuracy have made virtual try-on a viable option both in-store and online. As with many of our clients, beauty brands are realizing the multiple benefits of virtual makeup and connecting with millennials and Gen Zers on the digital platform they live on."
For the full report, please visit www.perfect365.com