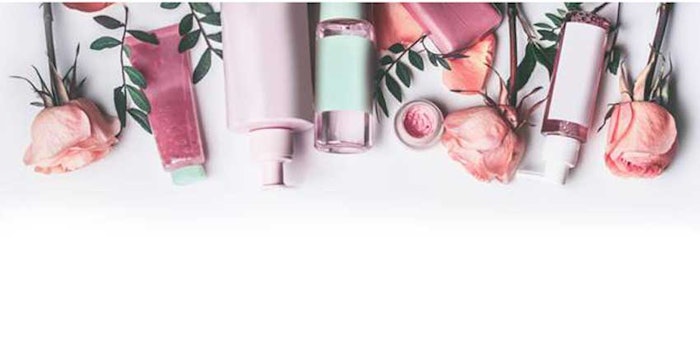 Everything's coming up roses according to Amalgam, a digital tool of consulting and research firm Kline.
Sixteen rose-infused products rank among the top 100 products in the astringent/toners segment of the facial skin care category in March 2018—compared with only 11 in January 2018—the digital tracking service found. 
Rose petals, oils and water are known among consumers for their redness-reducing and skin-soothing benefits.
Top Rose-inspired Products Include...
Leven Rose Moroccan Rose Water Toner is the top item in the astringent/toners segment;
Burt's Bees Rosewater Toner is ranked No. 5;
Mario Badescu Facial Spray Rosewater & Green Tea Duo item is ranked No. 14;
Mary Tylor Naturals Organic Rose Water Toner Spray is ranked No. 46; and
Thayers Alcohol-Free Rose Petal Witch Hazel Toner 3-count is ranked No. 81.
In addition to skin care, Kline's "Home Fragrances: U.S. Market Analysis and Opportunities" study found several new rose collections for Spring 2018, from candle brands like Voluspa and Archipelago.
Cushion Compacts are Having a Moment
Even though the popular K-beauty staple has been in the U.S. since 2015, cushion compacts are gaining popularity once again. Amalgam states that 18 cushion compacts ranked among the foundation category's top 600 products in March 2018—compared to 12 in December 2017.
According to Kline, this gain in popularity is due to "on-the-go consumers [taking] note of the nifty travel-sized products."
Top Cushion Compacts Include...
Missha M. Magic Cushion SPF50+/PA+++ is the third best-selling product in the foundation category;
Maybelline Dream Cushion Fresh Face Liquid Foundation is ranked No. 126;
PUR Air Perfection CC Cushion Foundation Broad Spectrum SPF 50 is ranked No. 401;
Dior's Capture Totale Dreamskin – Perfect Skin Cushion Broad Spectrum SPRF 50 Refill is ranked No. 406; and
Yves Saint Laurent's Touche Eclat Cushion Foundation is ranked No. 451.