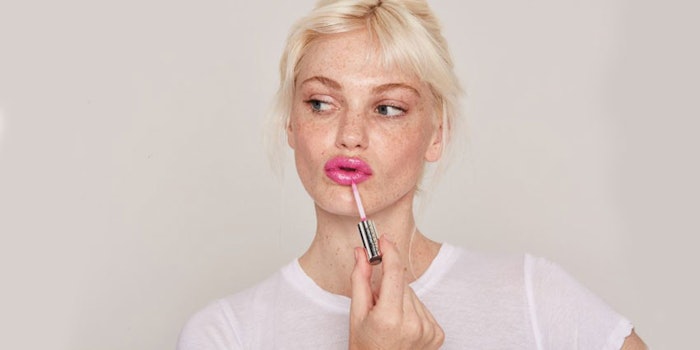 Giella Custom Blend Cosmetics will now be offering a customizable liquid lipstick among their wide range of current cosmetic and skin care products. Consumers can choose from over 25 shades, specific coverage formula, shimmer and flavor.
According to the founder, Giella Poblocki, the lipstick has the saturation and vibrancy of a classic lipstick with the dewiness of a gloss without being sticky. Each product is handcrafted and shipped directly from where it is produced.
Along with choosing between the 25+ colors, customers can choose sheer or full coverage, three shimmer colors (gold, pink or white) or no shimmer, and four flavors (strawberry, vanilla or peppermint)or unflavored.
Each liquid lipstick retails for $20 and is paraben-free, nut-free, cruelty-free, PETA-certified and can be purchased through the Giella Custom Blend Cosmetics website.