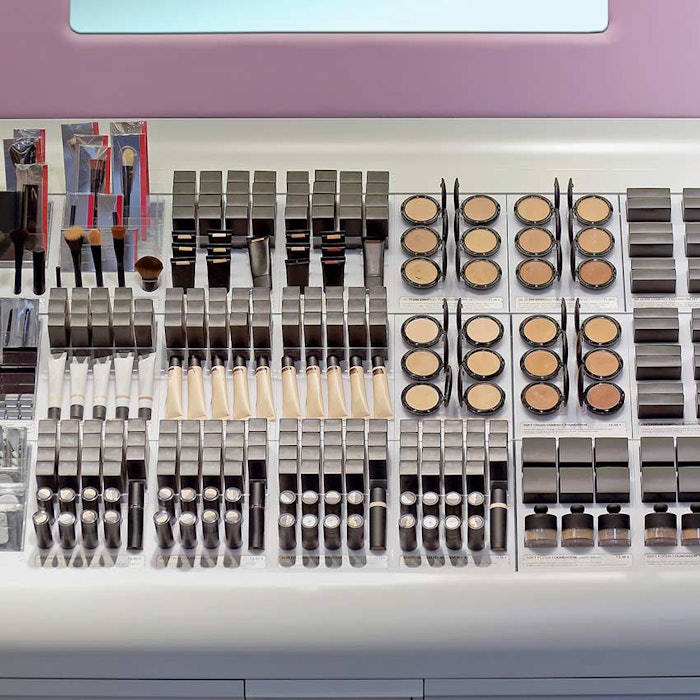 Demand for customized products is on the rise, challenging demographics, according to a recent report. While MAC has long provided custom palettes for beauty professionals, brands such as Buxom, NARS, Inglot and Anastasia of Beverly Hills are getting into the game for the every day consumer. At the same time, brands such as Eyeko and Buxom have launched custom mascara lines.
As GCI author Ildiko Szalai (Euromonitor) noted earlier this year, "Changing beauty habits, both in developed and developing markets, continue to fuel the customization trend in global beauty ... Consumers' demands for tailored solutions vary across regions and categories and, strongly aided by digital technologies, are developing into individu­alization."
As Szali noted, social media is driving customization, via sales platforms, tutorial videos and other technologies. DrugStoreNews explains:
"There is a parallel between the growth of digital and the growth of custom beauty products — not just because of social media selling, but also because of unrestricted e-commerce. It goes beyond this with smartphone technology that allows consumers to receive beauty recommendations based on their skin type and preferences. There are even apps with dermatologist-grade scanning capabilities that can identify skin issues. Social media selling, tutorial videos, and advancing technology are all contributing to a climate where custom beauty service is becoming the norm."