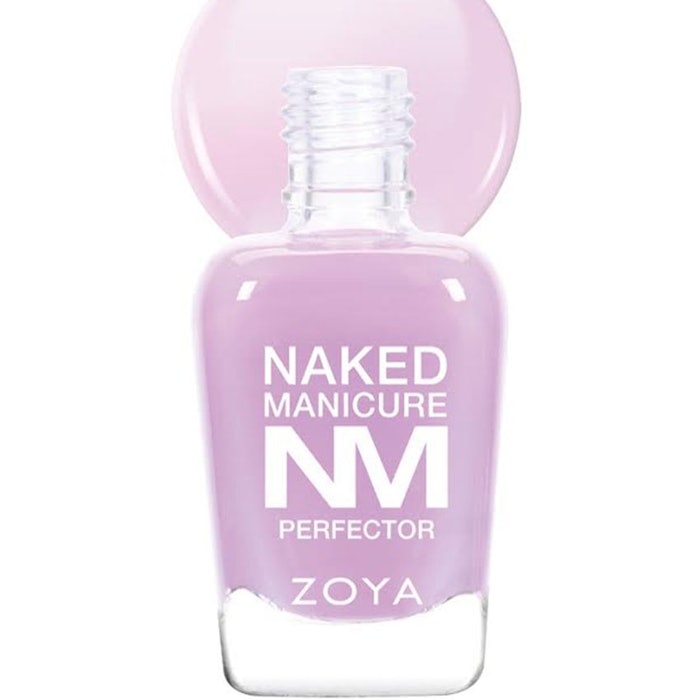 What it is: Zoya Naked Manicure Perfector in Lavender
Claims: Named Allure Breakthrough Beauty if 2015, Naked Manicure Perfector in Lavender is a translucent lavender polish that cancels out the yellowing of nails and fills in ridges, so nails look naturally healthy. The entire Naked Manicure system has three steps, including a basecoat with conditioning ingredients and a topcoat with a satin sheen that mimics the way light hits a bare nail. But it's the middle layer—the one that actually neutralizes stains and disguises ridges—that's of interest.
Further reading: Nail Care Knows No Bounds
To achieve this, chemists first minimized the amount of titanium dioxide, the ingredient that turns sheer colors into pastels, to ensure that the nail could be seen more clearly through the polish. They then added finely milled pinkish-purple pigments to make a yellow nail look natural and healthy. And finally, they included optical diffusers, tiny reflective particles that make the nail look smoother, as well as translucent keratin fillers that even out ridges for a pristine finish.
Ingredient Highlights: toxin-free; contains no formaldehyde, formaldehyde resin, toluene, dibutyl phthalate or camphor.