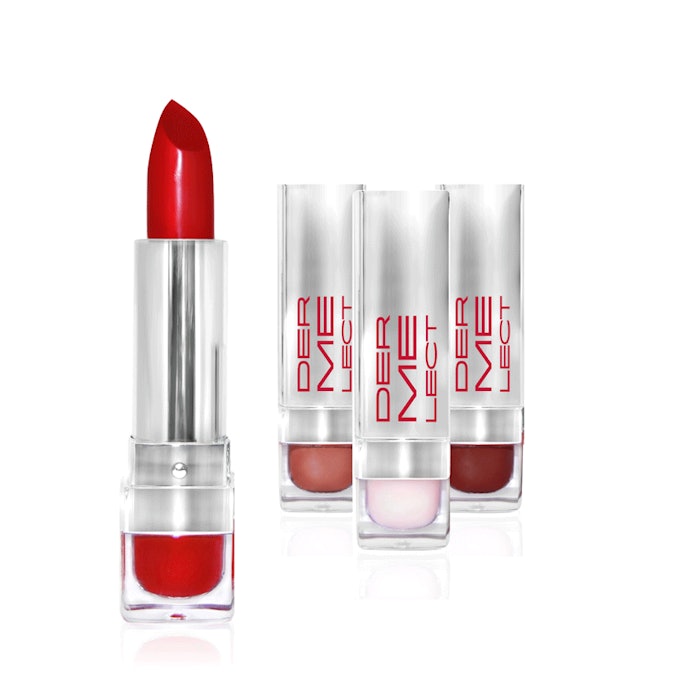 What it is: 4-In-1 Smooth Lip Solution by Dermelect Cosmeceuticals
Claims: The 4-In-1 Smooth Lip Solution consists of lipstick, stain, balm and gloss all in one. Formulated with a hydrating peptide, these four applications help with conditioning properties, shine and anti-aging. This multi-targeted lip treatment is available in four shades, including obsessive (full power red), iconic (nude beige), intimate (sheer pink) and audacious (warm brick red).
Ingredient highlights: Keratin peptide, hyaluronic acid, shea butter and vitamins A, C & E, argan oil, jojoba oil, sunflower seed oil, camellia oil, honeysuckle extract, grape seed extract and green tea extract.