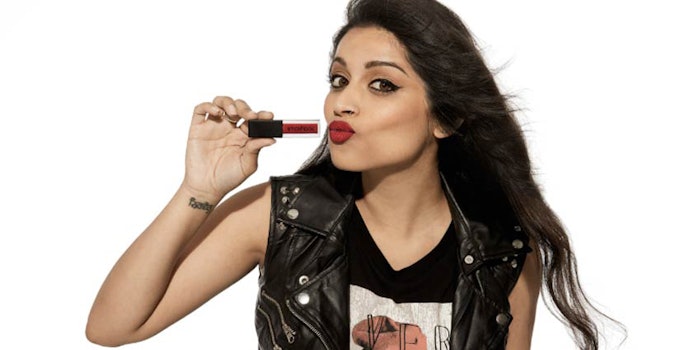 Smashbox has partnered with social media influencer Lilly Singh to introduce a signature shade of its Always On Matte Liquid Lipstick, "Bawse." The lipstick is described as follows:
A bold matte red that warms up any complexion, it stays put for hours, looking as fresh and flawless as it did at first swipe. The precision tip can be used to expertly line and simply fill them in.
The shade is available at Sephora and via Smashbox's website ($24). A commercial has been shot at the brand's Smashbox Studios.
Watch Lilly Singh announce the collaboration here.
The YouTube star, known as Superwoman, noted, "Bawse is one of 20 colors available in the range. It's matte, long-lasting and 110% certified Bawse by yours truly as I even helped design the packaging."