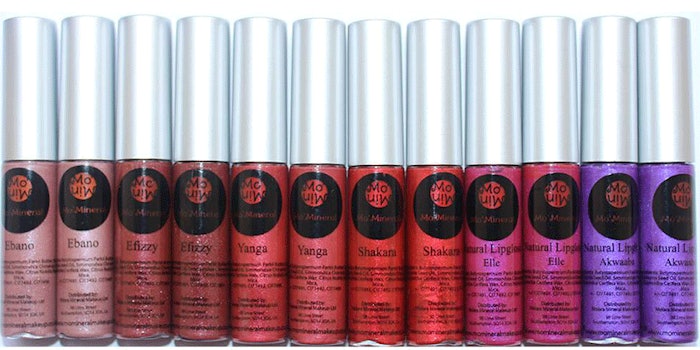 The multicultural beauty sector continues to heat up. Recently, MoMineral Makeup UK launched to serve the cosmetics needs of dark-skinned women. The line is specifically engineered to offer a wide range of mineral makeup tonalities for every skin shade.
"Almost every black woman living in the UK has experienced the frustration of trying to find the correct makeup for their skin tone and when it comes to mineral makeup it's even more difficult," the brand notes.
MoMineral Makeup includes more than 12 shades of mineral foundation classified into four categories, including Dark Skin-Deep Tan, Dark Skin-Dark Tan, Dark Skin-Medium Tan and Dark Skin-Light Tan.
The UK-manufactured products are natural, halal, vegan, comply with EU cosmetics safety regulations, and are suitable for sensitive, acne-prone and mature skin.
The line includes makeup tools, eye shadow, eyeliner, eyebrow makeup, mascara, lipstick and lip gloss.