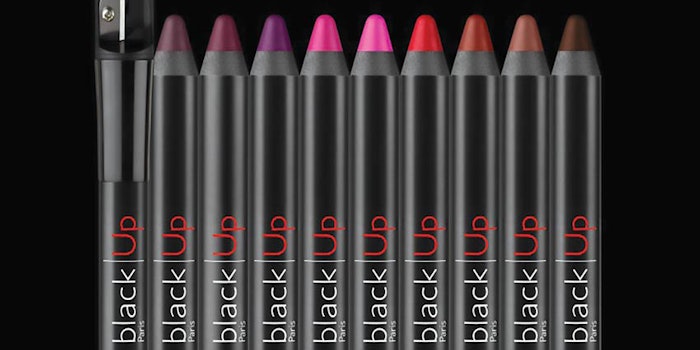 The world is an immense melting pot of races, shades and colors, and so color cosmetic brands must continually evaluate the product ranges they create, the stories they tell and the messages they send through advertising.
Beauty's New Representatives
According to "Mintel Color Cosmetics – U.S. – July 2015," 24% of Hispanic and 66% of black color cosmetic consumers are looking for a brand spokesperson who represents their ethnicity. Fortunately, in more recent years, we have seen quite a shift in the age, gender and ethnicity of brand ambassadors across a variety of categories but particularly so in beauty.
Foundation remains a must-have item for most women, with 42% reporting regular usage.
L'Oréal and Revlon, in particular, have done an excellent job representing a wide range of the population through their brand ambassadors and spokesmodels. L'Oréal ambassadors include Jennifer Lopez, Freida Pinto, Liya Kebede and Lupita Nyong'o. For Revlon, we see Halle Berry, Jessica Alba, Salma Hayek and Oprah Winfrey gracing advertisements.
Full-spectrum Beauty
Despite a slowdown in sales in 2014 and the growing popularity of the no-makeup makeup trend, foundation still remains a must-have item for most women, with 42% reporting regular usage. Notably, 75% of Hispanics and 35% of black consumers report daily use. With such regular usage across a variety of ethnicities, we're seeing brands responding with a wide selection of shade range variations.
Brands like MAC and NARS have offered broad shade ranges from the beginning, but we now see brands like Lancôme and Clinique offering newer formulations in upwards of 30 shades.
New multicultural beauty brands are popping up all the time, and not just focused on the black consumer.
Makeup Forever's new Ultra HD Foundation is offered in 40 shades, and cult-classic Double Wear Foundation from Estee Lauder, originally offered in 20 shades, now comes in a range of 38. Mainstream brands traditionally chose to focus on population majorities and thus catered to a narrow range of skin tones/colors. This left smaller brands to tailor their offerings for ethnic consumers.
Mainstream brands are now taking notice of the rising multicultural population—one-third of the U.S. total—and getting on board not just by extending their shade ranges and using non-white spokesmodels, but by acquiring some of the smaller, ethnic-focused brands. For example, in 2015, we saw L'Oréal picking up natural hair care brand Carol's Daughter.
A Brand for Every Woman
New multicultural beauty brands are popping up all the time, and not just focused on the black consumer—Asian, Hispanic, Middle Eastern and mixed-race women are all target consumers. IMAN Cosmetics, founded in 1994 by supermodel Iman, has recently shifted the focus of its marketing and advertising to encompass a wider range of ethnicities and skin tones.
Black|UP Cosmetics has focused on the darker-skinned segment of the population since its inception. The brand creates eyeshadows, lipsticks and blushes in brighter, more pigmented formulations designed to give good color payoff on more pigmented skin.
Keeping Relevant
As multicultural beauty becomes more mainstream, approaches and brand strategies must evolve in parallel. There is a huge amount of opportunity available for both big and small brands to differentiate and innovate in response, and those innovations don't need to come with a hefty price tag.
Expanding shade ranges for existing product lines is an important and incremental approach to gaining visibility within the multicultural community. In addition, representing a wider range of skin tones and ethnicities in advertising and marketing can help brands to maintain relevancy in a changing cultural landscape.
As Mintel's senior innovation and insights analyst, Sarah Jindal (sjindal AT mintel.com) regularly interfaces with key beauty clients and lends her expertise based on over 16 years of experience developing ingredient technologies for beauty and personal care. Her roles in marketing and product development covered all beauty and personal care categories with a focus on skincare and active ingredients.