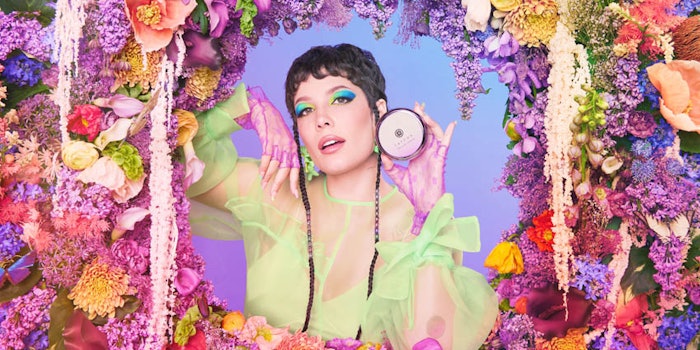 Ipsy has announced the launch of Glam Bag x Halsey, a collection of beauty products curated by the About-Face founder, Halsey.
Related: Ipsy Introduces Ingredient Ban List
The collection will include products selected by Halsey from brands such as Fenty Beauty, Tatcha, Herbivore Botanicals, Glow Recipe and Beautyblender, along with two About-Face products.
Glam Bag x Halsey recipients will receive a total of eight full-size products, five of which will be tailored to the recipients personal preferences and three that they choose from a personalized assortment via Ipsy's proprietary machine learning technology, Ipsy Match.
The Glam Bag x Halsey collection ships in August, and members are able to reserve their spots for this limited-edition bag online.
Emine ErSelcuk, SVP of merchandising at Ipsy, said, "Halsey is a beauty chameleon. She touts bold looks without fear and exudes self confidence. She is an inspirational entrepreneur and soon-to-be mom who prioritizes high-performing, multitasking products with clean ingredients—a pillar that has become increasingly important to Ipsy. There is no question that Halsey is passionate about self-expression, transparency and performance-driven formulas. She is completely aligned with our mission to make beauty more inclusive and welcoming to all. We are thrilled to deliver on that promise with so many incredible brands, including her very own, about-face."
Halsey said, "I am so excited to share my Glam Bag X collection. I've been a makeup junkie since I was a teenager, always grabbing and experimenting with whatever product I could get my hands on. So I've tried it all; drugstore to designer, neutral and natural to experimental and avant-garde. I took this mix and match approach to curating my Glam Bag X collection so I can confidently say there's something in it for everyone. You can do your basic glow, everyday face, take really amazing care of your skin, and you can play up your adventurous side experimenting with high-impact color."