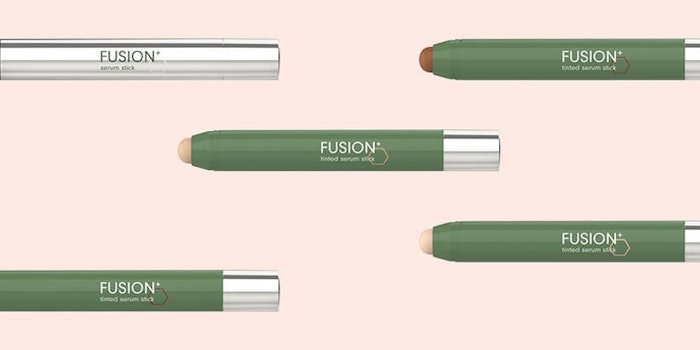 Schwan Cosmetics has expanded its Fusion+ line with the launch of its Tinted Serum Stick. The Fusion+ Tinted Serum Stick is said to provide natural coverage with a sheer glow effect and a hint of color.
Related: Schwan Cosmetics Opens Digital Campus
Pigmentation can be achieved in all common concealer colors, as well as with highlighter and pearls. Other personal touches can be added with various skin care ingredients.
It is formulated with a complex of 6% care ingredient that are said to offer protection to shield the skin from environmental pollution in addition to cocoa and jojoba butter to hydrate the skin. It also features ingredients known to prevent blue light damage and signs of aging.
Iris Hubbes, trade marketing manager at Schwan Cosmetics and overseeing the company's trend forecasting, said, "Consumers are experiencing a lot of stress and anxiety in a life that takes place primarily in front of screens. How consumers perceive their well-being will impact how they protect and support their health. They will increasingly look for products that help them tackle stress and anxiety, and will look to soothe their skin while enhancing their well-being. This mindset will continue even after the pandemic."