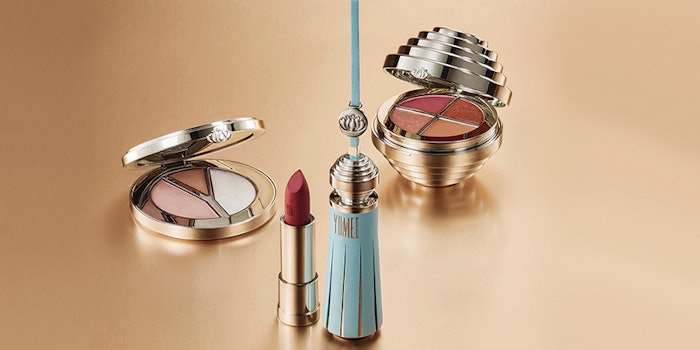 Yumee, a luxury makeup brand founded by Wendy Yu, a Forbes 30 under 30 alumna, has launched with the debut of The Signature Collection.
Related: MDee Beauty Releases Lipstick Variety
The collection contains cruelty-free formulations and launched with the following products:
Luminescent Highlighter Trio

Dazzling VIII Eyeshadow which includes eight shadows: four matte finishes, two shimmers and two glosses

Tassle Matte Lipstick available in six shades
Yumee's signature colors, such as blue and gold, draw inspiration from Chinese porcelain and silk embroidery with silhouettes echoing the clothing worn by the literati during the Tang Dynasty.

The brand plans to partner with the worlds of art, fashion and culture, as well as caused-based organizations on future limited collectable editions.