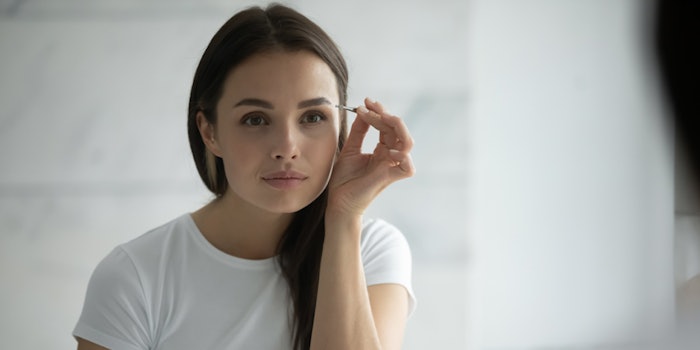 Spate's most recent trend report found eyebrow lifts are a rising trend among U.S. consumers. 
Related: True + Luscious Debuts Sustainable Brow Definer Pencils
On average, there are 87.2K searches for eyebrow lifts in the United States every month, and interest has grown 66.9% since last year.
Consumers are turning to brands such as e.l.f. Cosmetics for the "instant brow lift," although no brand is owning the brow lift procedure trend.
The claim "lift" is increasingly being searched across the entire beauty category; this includes anything from brow lifts to lash lifts to face lifts and even hair color lifts. 
Spate also notes that there are strong search numbers behind procedures such as eyebrow lifts and recommends considering how products interact with or complement these services.