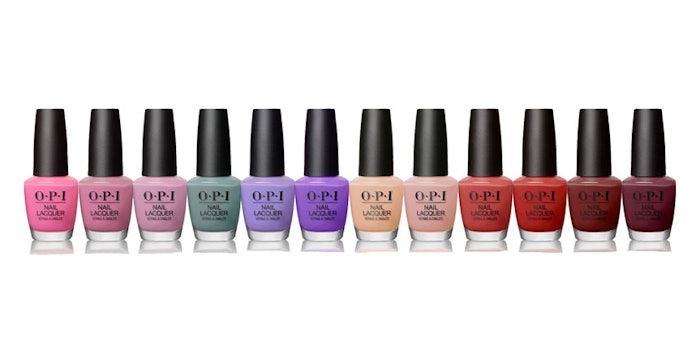 OPI has announced the upcoming launch of its Peru Collection for Fall/Winter 2018. 
The collection includes 12 new shades in Nail Lacquer, Infinite Shine and GelColor formulas. The shades were inspired by Peru's earthy, sandy landscapes, textiles with vibrant hues, red sand beaches, colorful historic buildings, and the Peruvian flag. 
Shades include: 
Como se Llama: A burgundy shade;
Yes My Condor Can-Do!: A deep purple shade;
Grandma Kissed a Gaucho: A bright purple shade;
Suzi Will Quechua Later!: A rosy pink shade;
Alpaca My Bags: A teal shade;
I Love You Just Be-Cusco: A red shade;
Somewhere Over the Rainbow Mountains; A rosy nude shade;
Lima Tell You About This Color!: A bight pink;
Seven Wonders of OPI: A mauve shade;
My Solar Clock is Ticking: A dusty red shade;
Machu Peach-u: A soft peach shade; and 
Don't Toot My Flute: A lilac shade. 
The collection will be available beginning August 2018 with nail lacquers retailing for $10.50 and Infinite Shine colors retailing for $12.50.