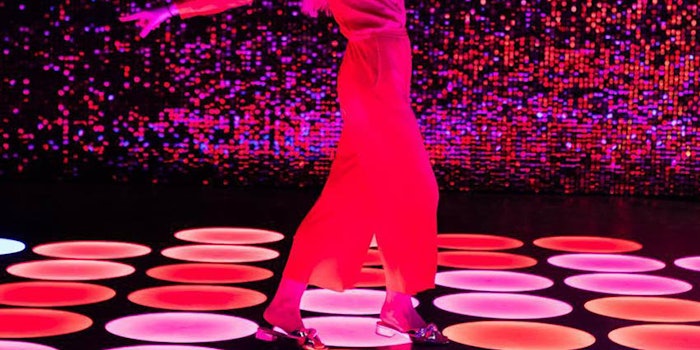 @colorfactoryco/ via Facebook.com
Maybelline has unveiled an immersive concept experience at New York City's Color Factory, reports The Current Daily.
Centered around the brand's Super Stay Matte Ink liquid lipstick, the nine-month installation features a dance floor, bar, photo booth and glitter wall. Maybelline plans on launching other exclusive products tied to the experience as well.
An offshoot of a San Francisco-based space, Color Factory NYC is a collaborative interactive exhibit.
Related: Maybelline Plans to Take Over Taxis During NYFW
Interactive spaces are having a major moment for Maybelline; during New York Fashion Week in September, the brand will host the Maybelline House pop-up, a consumer-facing space that will host master classes and welcome editors and influencers.
"We want to have true consumer-facing experiences [as we continue to evolve Maybelline]," Amy Whang, senior vice president of marketing at Maybelline in the US, told the publication. "The younger consumer today is looking beyond just the regular shopping experience. Basically, we want to show that we're not just an old heritage brand of drugstore makeup, and that we can provide them with high-performance products that are on-trend."