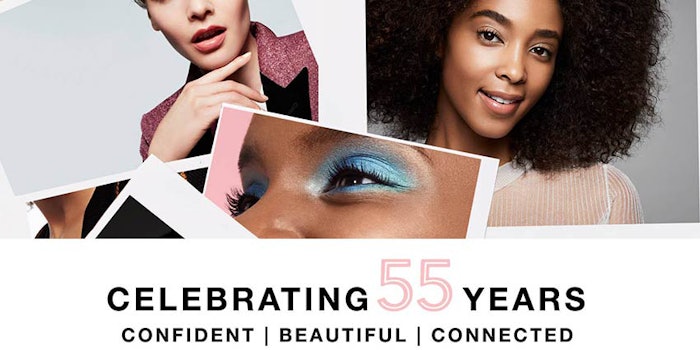 Pick out your best pink ensemble and call up your girlfriends for a beauty party: Mary Kay Inc., recently celebrated its 55th anniversary.
Mary Kay Ash used her life savings—$5,000—to launch "Beauty by Mary Kay" on Sept. 13, 1963; the company has since grown to include more than 700 products, with a global portfolio of more than 1,400 patents for products, technologies and packaging designs and millions of representatives.
And, in an effort to support its future needs, the business has invested more than $100 million in a new, U.S.-based global manufacturing research and development facility, slated to be completed later this year.
In honor of this milestone (and taking inspiration from the brand's signature pink color), the company has teamed up with The Museum at the Fashion Institute of Technology (MFIT) in New York City for a special exhibition. Pink: The History of a Punk, Pretty, Powerful Color will be open to the public through Jan. 5, 2019.
"Since our company's inception in 1963, our mission has been and always will be to enrich women's lives," said David Holl, president and CEO for Mary Kay Inc.  "With a 55-year history and operations in nearly 40 markets around the world, Mary Kay is a proven corporate leader, a trusted beauty brand and an unrivaled entrepreneurial success story for millions of women. We are proud to celebrate this milestone anniversary alongside our independent sales force and our global Mary Kay community."