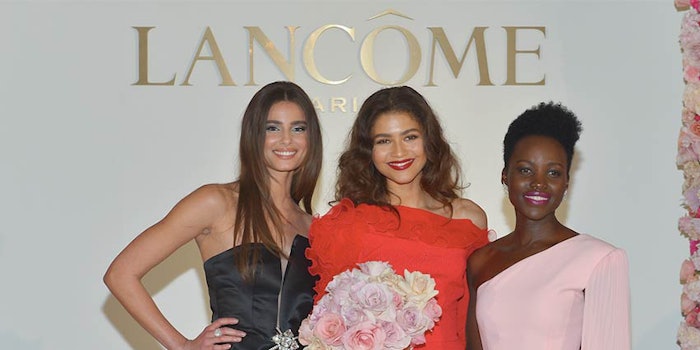 Lancôme has added another ambassador to its lineup: actress and singer Zendaya Coleman.
The 22-year-old has starred in films including Spider-Man Homecoming, The Greatest Showman and Smallfoot. Offscreen, she is a red-carpet fixture (known for taking fashion risks) and frequent cover girl, with more than 50 million social media followers.
The brand's other ambassadors include Julia Roberts, Kate Winslet,  Lily Collins, Isabella Rossellini, Penelope Cruz, Lupita Nyong'o, and Taylor Hill.
"It's a huge honor to be able to represent a brand like Lancôme and join such an incredible line-up of iconic women," said Coleman.
"We look forward to a joyous future with Zendaya, whose charisma, influence in film, music and fashion is undoubted," added Françoise Lehmann, Lancôme global brand president. "Zendaya brings a youthful and a unique approach to beauty that perfectly complements Lancôme's vision and creativity."