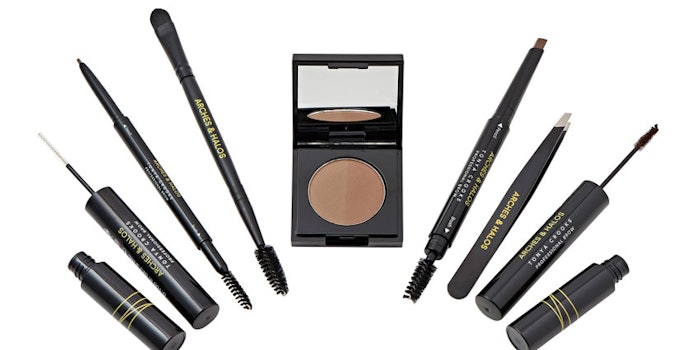 Arches & Halos Professional Brow by Tonya Crooks is a brand specializing in do-it-yourself eyebrow grooming products. 
Barry Shields, managing partner at Beauty Partners LLC, stated, "Today's modern woman is looking for professional eyebrow grooming on-the-go, which often means at home on her own schedule. We're proud to kick-off our offerings of quality tools and wide color shade-range exclusively at select Target stores and on Target.com."
The developer of the brand, Tonya Crooks, is a professional brow stylist whose clients include Julia Roberts, Halie Berry, Megan Fox and Fergie. Crooks' DIY "6 Steps to the Perfect Brow," which includes how to groom, shape and color brows, is included with every product purchased. 
The Arches & Halos collection offers 61products, including: 
Micro Defining Pencil to Sculpt;
Angled Brow Shading Pencil;
Precision Brow Shaping Pencil;
The Jet Setter Kit; and
The Ultimate Brow Hero Kit.