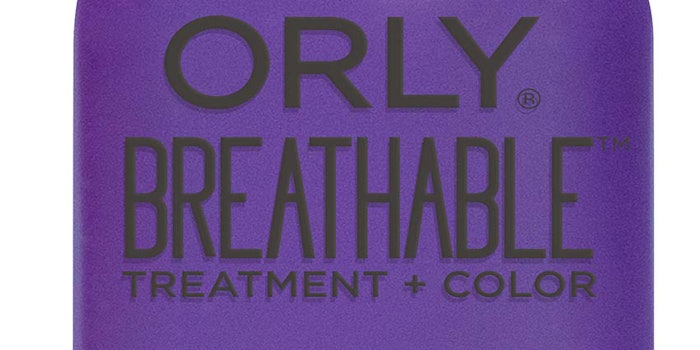 ORLY has launched its Breathable Treatment + Color, an all-in-one nail formulation containing adhesion promoters and shine additives that eliminate the need for a basecoat and topcoat.
The brand claims its Advanced Oxygen Technology is "similar to the technology of a contact lens," permitting oxygen and hydration to pass through a barrier in order to promote nail growth, thickness and the healing of damage.
The Breathable Treatment + Color range also comprises argan oil and vitamins B5 and C. It will be available in 18 shades, beginning in September, and will retail for $8.99 each at ULTA, JC Penney, salons nationwide and at orlybeauty.com.
According to ORLY:
99% of women tested saw a noticeable difference in the overall health and appearance of their nails
50% of the testers reported that the Breathable formula lasted longer on their nails
10 out of 10 nail technicians felt the formula was easier to apply and control