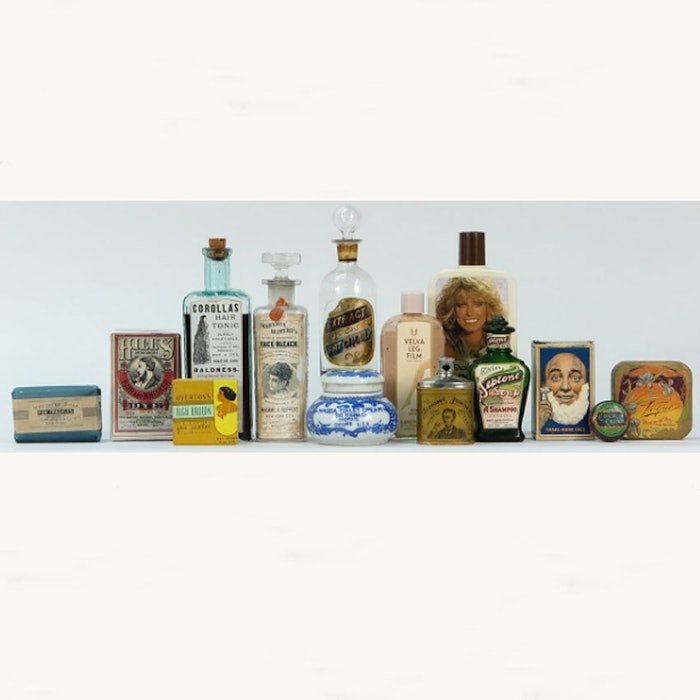 The Smithsonian Museum has created a cosmetic collection that can take the user back through history. The products were well known for medicinal purposes during certain periods of time. Cure-alls, salves, ointments, liniments and balms are the categories that the Smithsonian utilized to create its historical cosmetic online collection.
Some of the products in the large digital historical collection include Toiletine, Dr. Thomas' Eclectric Oil, Compound Carbonated Ointment, Ozark Black Balm Salve, Taylor's Oil of Life- for Man or Beast, Bower's Mystic Salve, Wilbor's Mygda Balm, Balm of Tulips, Fritch's Salve and Bliss Natural Oil.
Cure-alls were popular in the U.S. in the mid-19th century to the early 20th century. The cure-all was what manufacturers advertised as the cure for a large number of diseases and promised the customer remedies for the skin, complexion, hair, eyes and the shapeliness of the figure.
Salves, ointments and liniments were made around the same period of time as the cure-alls and claimed to treat common skin, scalp and hair problems. Brands like Mentholatum, Bag Balm and White Cloverine still remain available today.
Some of the older salves, ointments and liniments were advertised for "man or beast." These products were meant to cure or soothe minor skin irritations such as cuts, scrapes, burns, insect bites, bruises, chafing and dry cracked skin that was common for both humans and animals.