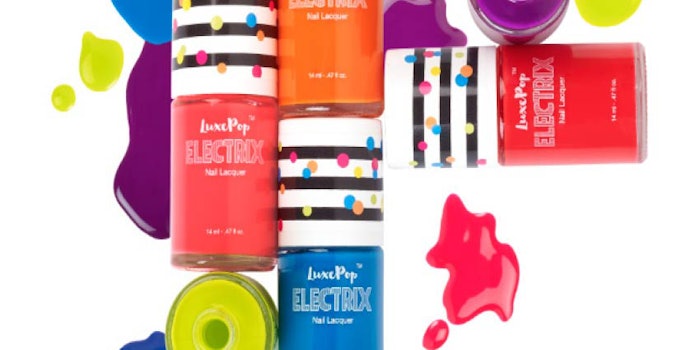 Luxepop Electricx has launched at Walgreens, offering an array of neon colors, including Shocking Sunshine, Electirc Kale and Currant Current, all with an MSRP of $3.99.
The fast-dry formulations offer a satin finish with a specially designed base coat and top coat.
Walgreens recently announced it consolidated its digital platforms, thus optimizing its omnichannel strategy.