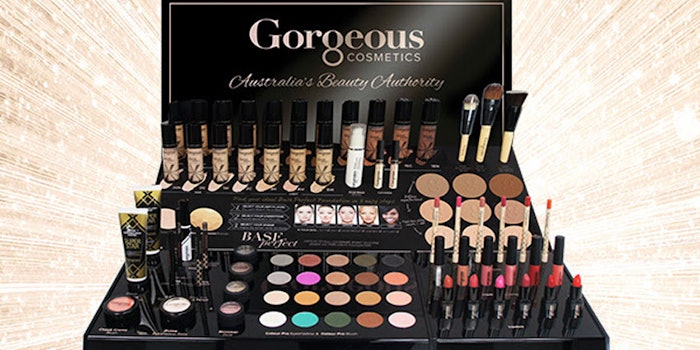 As many in the beauty industry know, there is power in the art of retail displays. Gorgeous Cosmetics recently launched a professional makeup display for the makeup counter. The "Gorgeous Essentials" collection is a three part modular counter top display that can easily fit into an array of different beauty retail settings. 
The Foundation Display
- Featuring 18 of the brand's foundation shades, this display also comes equipped with the "Foundation Finder" guide. This guide is a three step system that allows consumers to easily find their correct shade of foundation for their complexion.
The Color Collection Display
- An assortment of the brand's eyeshadows, powdered blush, luminous cheek creme formulas, smudge-proof eyeliners, and mascaras are displayed together to show off the wide range of color products that Gorgeous Cosmetics has to offer.
The Lip Collection Display
- This display is shows off the brand's lip essentials including lip pencils, lipsticks and lip gloss that have been designed to complement a variety of skin tones.