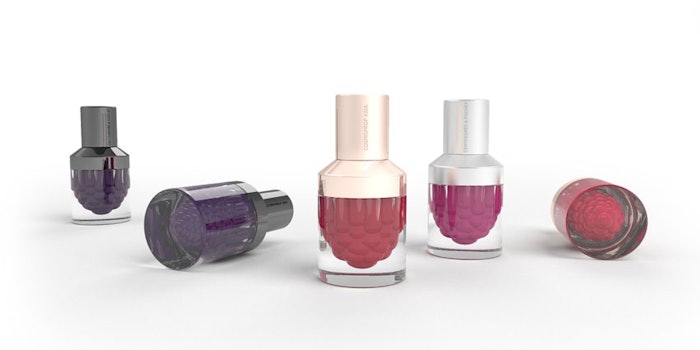 Cosmoprof Asia 2016 will play host to a new exhibit, the Extraordinary Gallery. This is a new zone located on the show floor featuring visionary and cutting edge brands including those in packaging and contract manufacturing, perfumery and cosmetics, natural health, beauty salon, hair salon, nail and accessories. The Extraordinary Gallery will also include educational session for attendees that focus on luxury products, trends and market analysis.
Extraordinary Gallery companies include:
2K Marketing & Production GmbH – Germany
A DrBrand Pte Ltd – Singapore
Amika – USA
Art Cosmetics Srl – Italy
B.kolormakeup & Skincare Srl – Italy
Baralan International – Italy
Biofarma SpA – Italy
Chromavis Fareva – Italy
Coshub Co., Ltd – Korea
Cosswiss AG – Switzerland
Doris Wagner – Austria
Farmen ICD SpA – Italy
Fiabila – France
G.V.G (HK) Co., Ltd – Hong Kong
Gamma & Bross SpA – Italy
HCT Asia Ltd – Hong Kong
Health More Pty Ltd – Australia
HS Chemical – Korea
Humajor Co., Ltd – Korea
IDS Skincare International Pte Ltd- Singapore
IL Cosmetics – Luxemborg
ISO Professional – USA
JMW Co., Ltd – Korea
Kaaral Srl – Italy
Omnicors Group Srl – Italy
Pennelli Faro Srl – Italy
Pevonia International – USA
Regi Srl – Italy
Sage Pharmaceuticals U.S.A. – Taiwan
Schwan Cosmetics – Germany
The Oozoo Co., Ltd – Korea
In addition, Cosmoprof Asia attendees will be the first to see In'Pressive Nails Experience, the new nail polish designed by French creative agency, Centdegres. After collaborating with glass manufacturer, Groupe Pochet, and trend agency, Fiabilla, this product was created with the knowledge of designers, trendsetters and leading manufacturers.
Cosmoprof Asia takes place November 15-17 at the AsiaWorld Expo and November 16-18 at the Hong Kong Convention Center.
Cosmoprof Worldwide Bologna in Mexico City
Last month Cosmoprof Worldwide Bologna presented its international platform in Mexico City as part of the roadshow program sponsored by the Italian Trade Agency (ITA) and the Italian Ministry of the Economic Development which helped promote the event.
There were 55 local entrepreneurs, journalists, buyers and distributors in attendance.
The major topics of discussion were the Italian government working on projects to strengthen commercial relations between Italy and Mexico, the support of companies wishing to participate in Cosmoprof Worldwide Bologna and the view of the cosmetic sector in Mexico and the opportunities that would come about with the presenting at trade fairs such as Cosmoprof Bologna Worldwide.
Cosmoprof Worldwide Bologna Turns 50 and Goes Green
On March 17-20, 2017, Cosmoprof Worldwide Bologna will celebrate its 50th Anniversary. In honor of the event a new exhibit, BeOrganic, will be presented for the first time. This exhibit will be dedicated to companies producing organic beauty products.
The "green" beauty sector is one that is constantly growing and evolving as consumers become more conscious of health and sustainability. All the exhibitors that will be presenting certified organic beauty products will have the chance to show the "BeOrganic" label that will make it easier to distinguish which companies have certification of their organic products.