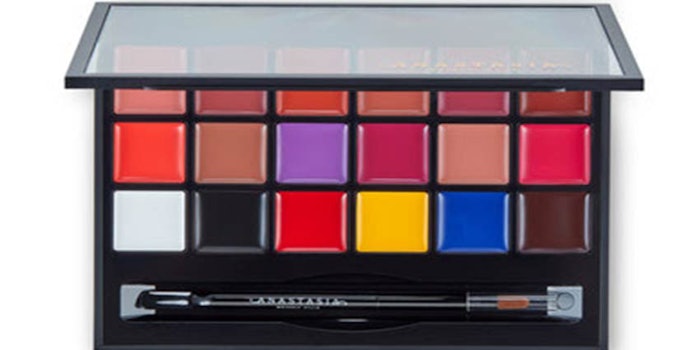 Anastasia Beverly Hills, one of social media's most beloved brands, as well as a leading innovator in the dupe space, has introduced its new Lip Palette, featuring 18 long-wear shades with a matte finish.
The intense pigments include five pure primary hues (white, black, red, yellow and blue) and neutrals, as well as bolds and brights, encouraging mixing and self-customization. The palette includes a mixing plate and dual-ended lip brush spatula.
The palette retails for $48 via AnastasiaBeverlyHills.com now, and at Sephora, Ulta, Macy's and Dillards in March.
"Our Lip Palette is unique in that it achieves a pigmented matte lipstick formula in a pan. The primary colors provide users with tons of color choices outside the 13 ready-to-wear shades," said Claudia Soare, president of Anastasia Beverly Hills.