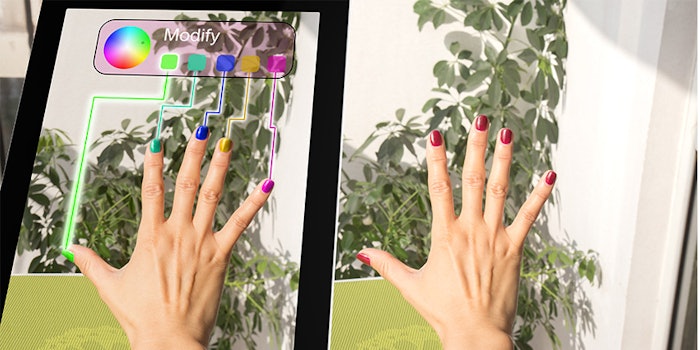 Retailers are beginning to use augmented reality (AR) technology to re-imagine the digital shopping experience with virtual store fronts, according to recent moves in the industry and a new analysis from the Harvard Business Review. 
According to a Neilsen global survey from 2019, consumers listed AR and virtual reality as the top technologies they're seeking to assist them in their daily lives. And, per IBM's 2020 United States Retail Index report, the pandemic has accelerated the shift to digital shopping by roughly five years.

Related: Henkel Personalizes Hair Color with Choicify AI Consult

Now, Obsess, an e-commerce platform that enables brands to create interactive, shoppable online virtual stores and showrooms, has closed a seed funding round led by Venture Reality Fund, WXR Fund and Jump Capital, bringing its total funding to $3.4 million.
Obsess' platform is already being used by retailers such as Coach, Diesel, Ulta, Levi's and Tommy Hilfiger.

Neha Singh, founder and CEO of Obsess, said, "E-commerce shopping is surging due to the pandemic and savvy retailers know they need to offer a differentiated online experience to attract and convert customers, especially as we head into the holiday season. Our platform allows brands and retailers across the fashion, beauty, home, electronics and telecom categories to create visually appealing, immersive shoppable experiences that fundamentally change the way they engage with their customers."
Brands such as Ikea, Kate Spade, Converse and Sephora have also already had their own version of "try before you buy."
Even Ulta, who used Obsess, debuted its virtual beauty try on, GLAMlab, four years ago. With the pandemic, however, engagement with its virtual try on has increased seven-fold, and more than 50 million shades of foundation have been swatched digitally with the app, according to Harvard Business Review. 

Charlotte Tilbury is also among the brands using the Obsess platform to launch a virtual Beauty Secrets store. The three-dimensional shopping experience allows customers to explore, shop, receive personalized advice and recommendations, join live events, watch makeup and skin care tutorials, and invite friends to join them on a video call, so they can shop together.
Charlotte Tilbury, the brand's founder said, "We have always been a digital first brand; it's at the heart of everything we do, so by launching this virtual store, we are truly operating as an omnichannel business and offering our customers an immersive, 360-degree experience whenever and wherever they come into contact with the brand. The Obsess platform has enabled us to seamlessly create a quick, easy and personalized way to shop for beauty, skincare and gifts with game-changing 3D digital innovation."
Martina Welkhoff, managing partner at the WXR Fund said, "Experiential retail will be a huge driver of e-commerce growth in the coming years. The Obsess platform is like no other technology we've seen in this space. While the company is already working with top names in fashion, beauty, home goods and electronics, the potential to expand into other verticals is significant. We're confident that Neha's unique combination of retail industry and technology experience will enable Obsess to continue to grow under her leadership and that more retailers and brands will quickly realize how critical it is to offer a unique and innovative e-commerce experience."