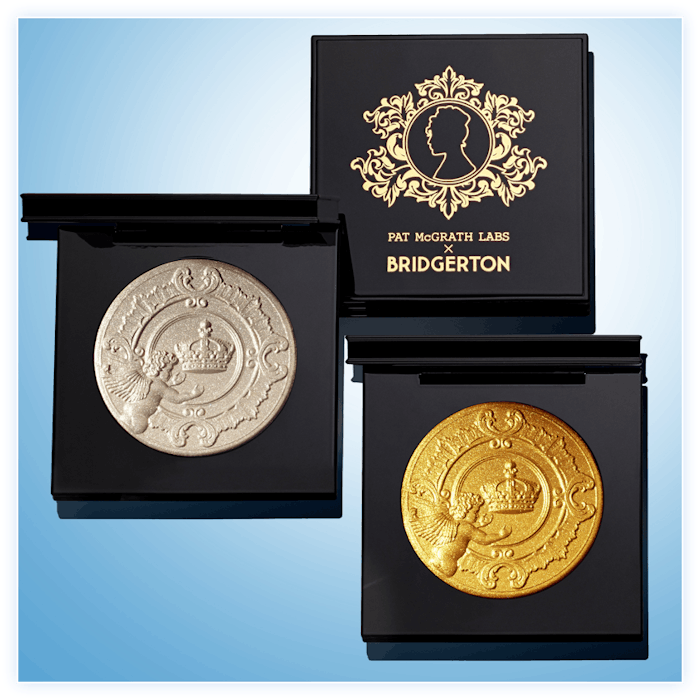 Pat McGrath Labs is collaborating with Netflix and Shondaland on a cosmetics collection inspired by the Netflix show Bridgerton. The collection includes a palette, blush and highlighter.
Related: Stranger Things x Merci Handy Skin Care Collection
Mthrshp: Diamond of the First Water is a palette featuring six colors and textures.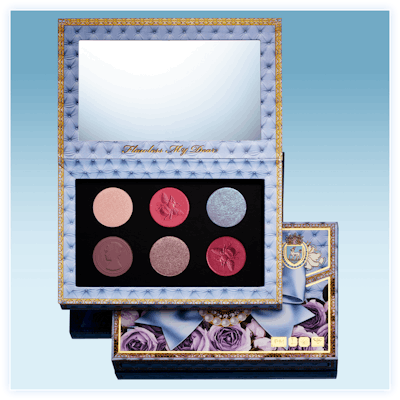 Divine Blush + Glow Trio: Love at First Blush is inspired by Regency-era England, the setting for Bridgerton.
Skin Fetish: Sublime Skin Highlighter is a pearl-infused gel powder that allows for customizable effects.
The Pat McGrath x Bridgerton collection will be available on Pat McGrath's website on Dec. 26.