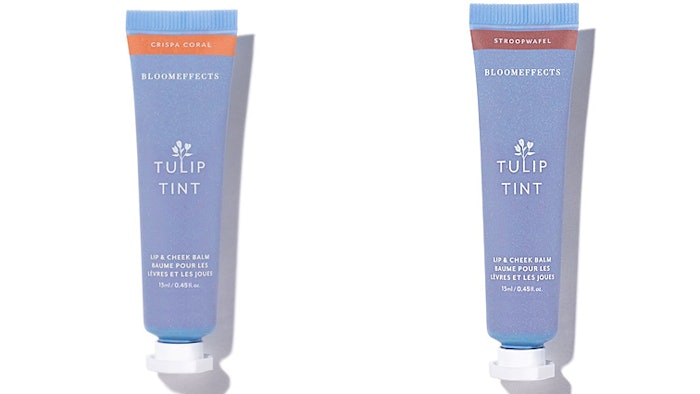 Bloomeffects added two shades to its Tulip Tint Lip & Cheek Lip Balm—Stroopwafel and Crispa Coral. Along with its original shade petal pink, the shades are universal for all skin tones.
On Trend: Maybelline Curl Bounce Mascara
The lip balm intends to add a natural Dutch beauty-inspired hint of color to skin and lips. Stroopwafel is a dusty rose color and Crispa Coral is a soft coral color.
It is formulated with jojoba oil, shea butter, sodium lactate, frozen grape extract, a collagen-boosting complex and the brand's signature Proprietary Dutch Tulip Complex.
The packaging is FSC certified and made from 100% recyclable materials, like its Picea wood tubes made from sawdust.
Bloomeffects Tulip Tint Lip & Cheek Lip Balm costs $29 each at bloomeffects.com and qvc.com.