TikTok influencer Loren Gray has partnered with Revlon on the online-exclusive Fierce Angel makeup collection. The collection includes a new eyeshadow palette along with Gray's favorite Revlon mascara, eyeliner and matte crayon.
Related: HipDot x JoJo Siwa Launch Makeup Collection
The Fierce Angel Eyeshadow Palette includes nine shades with matte, metallic, shimmery and glittery finishes. The powders are designed to blend easily and produce a range of colors for versatile wear.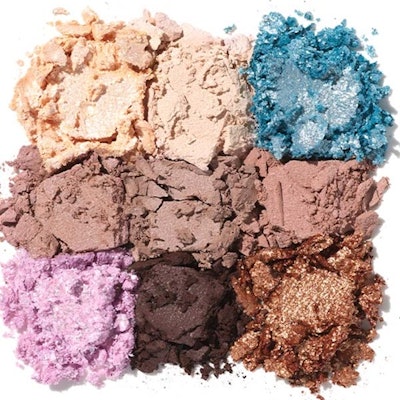 Poppy is a light champagne color and shimmery finish, Angel is a light ivory color and matte finish, Karaoke Queen is a baby blue color and metallic finish, Big Shrimp is a mauve color and matte finish, Deb is a cool taupe color and matte finish, Bestie is a warm taupe color and matte finish, Forever & Always is a lilac color and glittery finish, Smudge is a dark chocolate color and matte finish and Piece of Work is a gold color and metallic finish.
Along with the makeup palette, the Fierce Angel collection includes So Fierce! Big Bad Lash Mascara, ColorStay Line Creator Double Ended Eyeliner and ColorStay Matte Lite Crayon.
The Loren Gray x Revlon Fierce Angel collection costs $14.99; available exclusively at ulta.com.