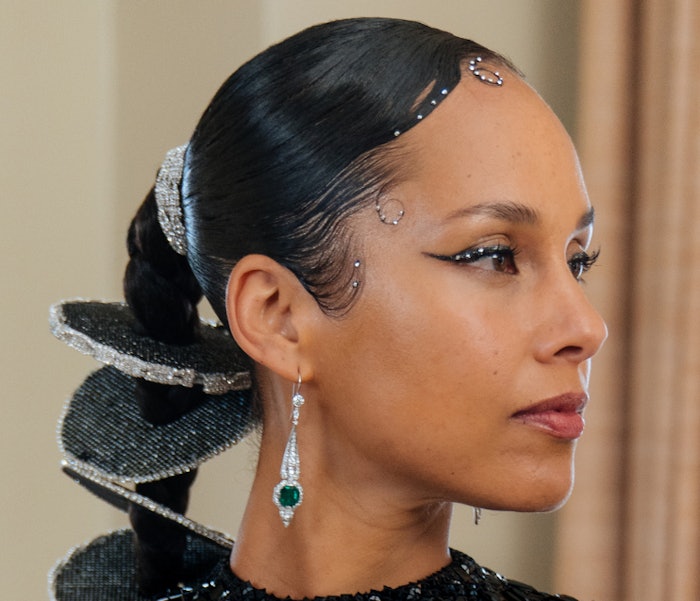 Makeup: Ayako Yoshimura; photographer: Ramon Rivas
In 2016, Alicia Keys famously skipped wearing makeup to the VMAs. At the time, she wrote, "I don't want to cover up anymore. Not my face, not my mind, not my soul, not my thoughts, not my dreams, not my struggles, not my emotional growth. Nothing."
The beauty sector has evolved quite a bit since that time. Now, Keys' Keys Soulcare (launched with e.l.f. Beauty) has debuted makeup that reflects the artist's values. She unveiled the products at this week's Met Gala in New York.
Dubbed "Make You," the collection is intended to "Unlock the beauty that's already inside you with new color-skin care hybrids to nurture and celebrate what makes you, you."
The collection comprises:
Sheer Flush Cheek Tint with Sunflower Seed Oil
Comforting Tinted Lip Balm with Avocado Oil
Soft Stay Brow Gel
Let Me Glow Illuminating Priming Serum with Niacinamide
Keys Soulcare works with a board-certified dermatologist to create clean, safe, and cruelty-free products.