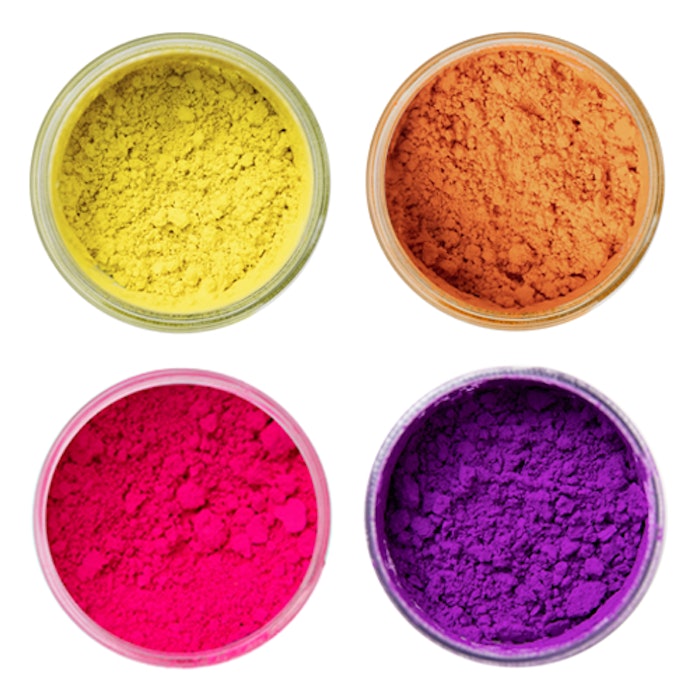 DayGlo Color Corp.'s new plant-based Elara Luxe fluorescent pigments for cosmetics and personal care deliver both an intense, rich color palette and clean beauty benefits.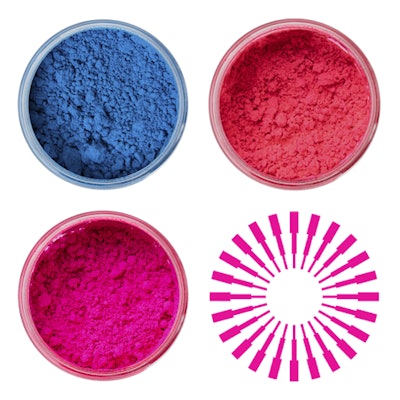 The range of seven pigments, manufactured from rice protein, allows brands to create vivid shades that are free of microplastics. The colors include:
ELX-11 Aurora Pink
ELX-13 Rocket Red
ELX-15US Blaze Orange
ELX-17US Saturn Yellow
ELX-20 Ultra Violet
ELX-21 Corona Magenta
ELX-37 Horizon Blue
Deep dive report: 4 Trends Driving Color Cosmetics' Pandemic Comeback
All pigments are reportedly renewably plant-sourced, inherently biodegradable, non-GMO, vegan, kosher and halal certified.
Elara Luxe colorants can be used in oil-based or solvent- or waterborne formulations, including makeup, lip gloss and lipsticks, lotions and soaps, face paint, temporary hair color, and nail lacquer or nail polishes. 
The pigments can be used in these applications when used in accordance with the usage and restrictions outlined in 21 CFR Part 74 Subpart C and 21 CFR Part 82 Subparts B, C, and D.
"The Elara Luxe range is a key element of DayGlo's growth strategy," says Will Wooten, VP global sales and marketing at DayGlo. "As America's leading fluorescent pigment manufacturer, we are ecstatic about our latest innovation. Here is a product with the power to revolutionize the palette available to formulators."
Wooten adds, "Building on our Elara product series we've developed the world's only fluorescent pigment for cosmetics and personal care. Elara Luxe is more than 97% plant-based and reiterates our commitment to reduce our impact on the environment."