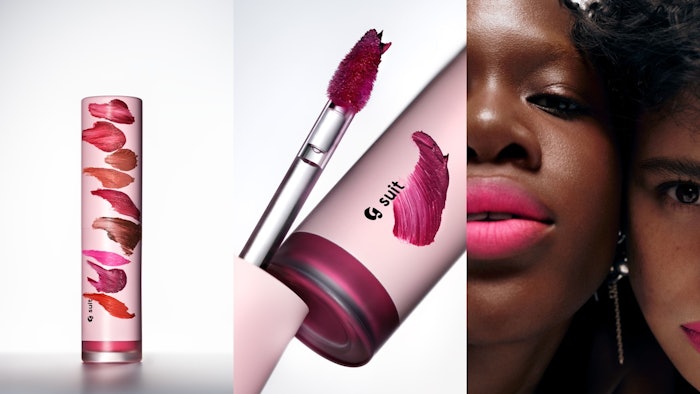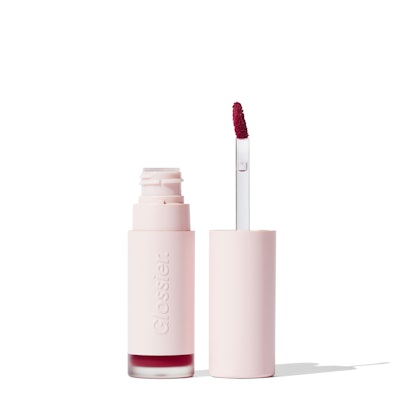 The fastest-growing prestige makeup sector in 2022 was lip products, per Circana, with sales surpassing pre-pandemic 2019 levels by double-digits. Now comes news that Glossier has launched G Suit, an opaque demi-matte créme formula available in nine shades and featuring an array of skin-friendly ingredients.
Read on: The Latest Color Cosmetic Ingredients, Brands & Packaging
The "velvety formula glides on like butter," per the brand, aided by ingredients including rose wax silica for a blurring, soft-touch effect; black raspberry seed oil for moisturization; Ashland's Orchid Complex for easy application and a soft, pillowy feel; and shea butter for nourishment and replenishment via fatty acids, antioxidants and vitamins.
The shades include Pilot, a bright, cool pink; Drive, a rich, warm brown; Shift, a deep burgundy; Jet, a blue-red; Strike, a burnt orange-red; Curve, a cool, dusty mauve; Flip, a warm, peony pink; Tempo, a rich, fuschia berry; and Lane, a neutral, mauve brown.
The lipstick was reportedly tested across multiple skin tones and lip shapes, sizes and tones.
The applicator can be used to line the lips, while the flat side can be used to fill in the lips.