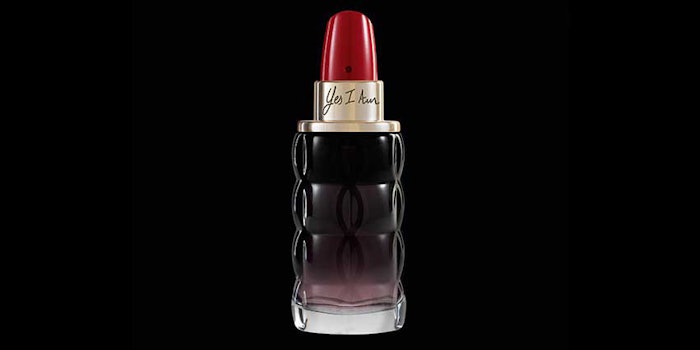 Cacharel has launched its new fragrance, Yes I Am, inspired by the women's empowerment movement.
Yes I Am was created by perfume-makers, Honorine Blanc and Christophe Raynaud. The fragrance is being described as "a spicy cremoso fragrance that contrasts the spicy essence of cardamom with the fruity sweetness of a creamy accord."
Blanc and Raynaud, explained, "Cacharel is for women. It allows them to express their uniqueness and affirm their femininity. Yes I Am is quintessentially Cacharel, both subtle and sexy, feminine and passionate, making it highly addictive."

The brand explains that the perfume's bottle was "crafted to look like a lipstick, a classic symbol of femininity, the bottle is built to be a weapon that women can use to power their assertiveness."
Izzy Bizu, the fragrance's spokeswoman, said, "It's not like any other perfume. When you smell it, all you want is to breathe it in again and again. It's addictive. Wearing it gives me confidence. Yes I Am is the final touch to my beauty routine. When I wear it, I'm ready to go out and take on the world."