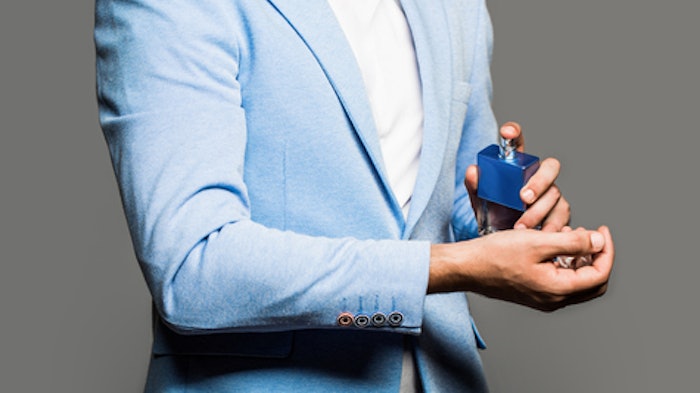 DREAMSTIME
A report from Coresight Research dives into the idea of beauty and fragrance as an entry point for fashion brands to elevate themselves to luxury positioning.
Related: Global Perfume Market Estimated to Reach Beyond $40.4 Billion in 2022
The report suggests that beauty and fragrance are natural steppingstones in the creation of a luxury brand. Similar to luxury, what compels beauty and fragrance purchases is a consumer's emotional response to the product. With lower price points and virtually no cannibalization, beauty and fragrance add to a brand's offerings, increase potential discovery touchpoints and allow many more consumers to access luxury at a significantly lower cost.
Highlights of the report include:
Beauty and fragrance products allow brands to span more consumer touchpoints.
During the pandemic, fragrance became an essential part of many consumers' lives, cementing it as a solid steppingstone to luxury.
Beauty is unlikely to interfere with a company's existing lines and offers the potential for lucrative licensing agreements.
Many of today's global luxury brands, such as Chanel, Dior and Marc Jacobs, began as fashion brands, adding fragrance on the path to their current luxury positioning.

Luxury products do not need to be expensive to be luxurious. Beauty and fragrance have lower price points than most luxury products but achieve many of the same goals, providing consumers with something intangible and ephemeral outside the physical product.

In luxury, the premium beauty and personal care category is second only to leather goods as a sales driver, growing faster than the U.S. and global luxury markets between 2008 and 2021, according to Euromonitor International data.

While some fashion purchases also signal status, luxury differentiates itself by living in the mind of the consumer and building lifetime relationships with them.

Given the sensory nature of the category, beauty products—notably fragrance—have the ability to evoke feelings within a consumer, which, along with marketing, can create a pathway to participating in the luxury industry.

Most luxury brands have now debuted at least one fragrance despite some previously considering fragrance a low-growth category compared to skincare.

As a new category for a fashion brand to extend into, beauty is unlikely to be cannibalistic to the company's existing lines. Meanwhile, beauty products typically have lower price points, allowing brands to attract wider audiences without eroding their high-end designer positioning.

Moreover, fashion brands can use a licensing model to extend into beauty by allowing an established beauty company, such as L'Oréal or Estée Lauder, to create, manufacture, distribute and market the products.

The way consumers use beauty products is based on both a product's efficacy and how it makes one feel. For instance, a woman might feel attractive wearing a branded lipstick, but if it runs and doesn't wear well, the magic of the brand disappears.