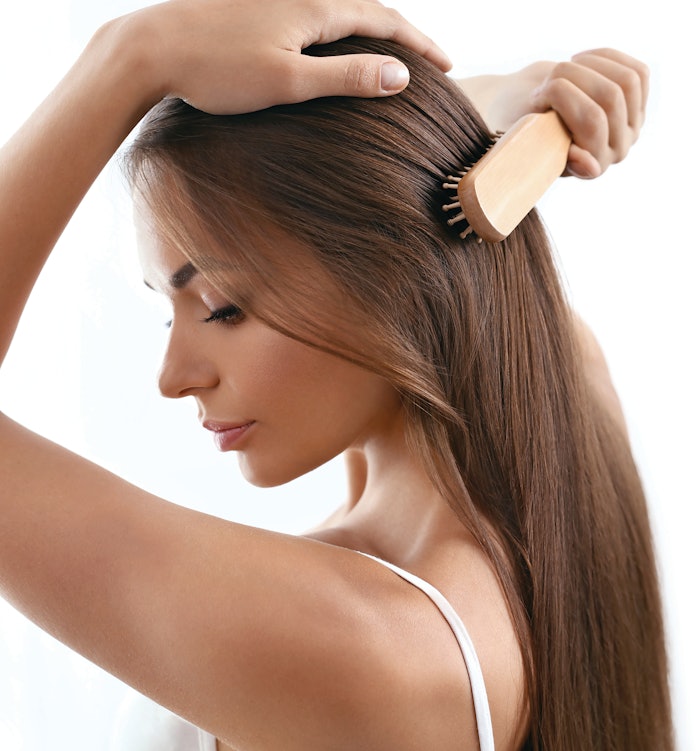 Global Cosmetic Industry recently spoke with industry insiders to learn what consumers are seeking in the hair care space.
Natural Ingredients
Christine Meier, digital marketing manager, Mibelle Group Biochemistry, says, "In hair care, just as in overall personal care, natural ingredients and an interesting story behind the ingredients become more important. Customers are looking for sustainable, traceable, organic and upcycled ingredients, but they need to be effective, too. Besides clean, sustainable and effective, biotechnological ingredients will become more sought after."
Meier continues, "We recently launched MelanoGray, an anti-hair graying essence. Thanks to its melanin stimulating and antioxidant activity, it markedly reduces the quantity of gray hair in both men and women. It is a sustainable upcycling ingredient, created from the peel paste from organic mandarins which only grow on the Greek island of Chios."
Scalp Care
Meier says, "Another increasing trend is scalp care. This trend started in Japan more than 10 years ago and has now become a global phenomenon. Specialized scalp care innovations and extra steps (such as serums, exfoliators and rinse-off/leave-in products) in the scalp care routine are emerging. Consumers become more aware of the health of their scalp and the microbiome plays an important role here."
Jennifer King, director of cosmetics ingredients NA, Symrise, says, "As COVID-19 increased levels of chronic stress, consumers are seeking holistic approaches for healthy hair, including taking care of their scalp. The 'skinification of the scalp' trend is even seen in Tik Tok now as the hashtag #scalpcare has over [297 million views as of press time]. One of Symrise's innovations in scalp care is SymControl Scalp, which is an effective scalp balancing ingredient crafted from Mediterranean microalgae. It protects hair fibers and is produced by blue biotechnology."
Silicone-free Formulas
King says, "A current trend we're seeing in hair care is silicone-free formulas in hair care. Symrise's newest innovation in hair care is SymHair Thermo—a natural, multi-benefit solution to protect hair from heat damage. SymHair Thermo acts the same as silicones in hair care, but is sustainably sourced from mushrooms and helps maintain hairstyles for longer."
Check out more articles from Global Cosmetic Industry's September 2022 digital magazine.