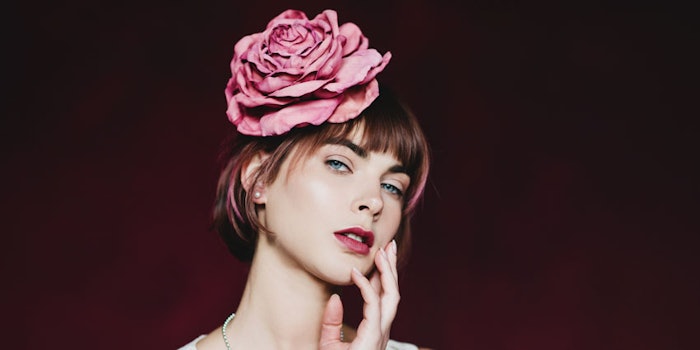 Get ready to start hearing a lot more about the newest customizable hair care brand, Prose. 
The brand is the brainchild of several L'Oréal and Phyto executives and focuses on fresh, custom-made hair care products, including shampoo, conditioner and hair mask. 
It was recently announced that Prose has raised a $5.2 million Series A funding round led by Forerunner Ventures with participation from Correlation Ventures. The brand's total funding is now $7 million, including early capital from Lerer Hippeau Ventures, Maveron, ISAI and Red Sea Ventures.
How It Works: 
Customers to the website can choose to customize their own formula or find a salon that offers a personalized experience. 
Customers that opt to create their own formula are introduced to a Prose stylist, who will help answer any questions during the virtual consultation. 
Customers are prompted to provide their age, hair texture, hair length, hair type (dry, oily, etc.), how long since their last wash, how long it takes hair to get greasy, how and if their hair is colored, any treatments that have been done to their hair, how much of their hair is lost during brushing, how their hair thickness compares to a sewing thread, how much of the scalp is visible on the top of their head, how sensitive, itchy, tight or painful their scalp is and how much dandruf is visible on their shoulders.
Prose then asks questions regarding the customer's lifestyle, including what tools and products they style their hair with, their diet, their exposure to smoke and stress, physical activities and the zip code the customer will be spending the next two months in.
Prose uses the zip code to provide the customer with the environmental exposure that will impact their hair and scalp, including UV, pollution, water quality, humidity and wind. 
 Additionally, Prose provides the customer's specific concerns such as sensitivity, sebum, dandruff, volume, dryness and damage. Prose will call to attention the problem areas and make suggestions to "rebalance."
The customer can then start customizing their products by selecting what their "hairgoals" are--volume, shine, smoothness and curl--on a scale of one to five.
They can also select from three fragrances or opt for fragrance-free products. 
Customers can choose if they want products to be vegan, gluten-free, with silicons, without silicons or as is. 
Prose then tallies all the information and creates a custom-made product range.
Customers can view the ingredients in the formula on a connecting page. Our editor's ingredients include: fruit vinegars and acids for shine activation; Porphyra algae for hair smoothness; vegetal oil for conditioning; cornstarch, locust and soybeans for volume; spirulina and dog rose fruits for sebum stability; arginine, wheat and soy amino acids for heat protection; sunflower seed oil for antioxidant benefits and castor seed oil to help fix split ends. 
Customers can then purchase the products. The mask retails for $54.45 for 8.5 fl oz. The shampoo retails for $36.80 for 8.5 fl oz. The conditioner retails for $37.14 for 8.5 fl oz. 
 For more information please visit www.prosehair.com