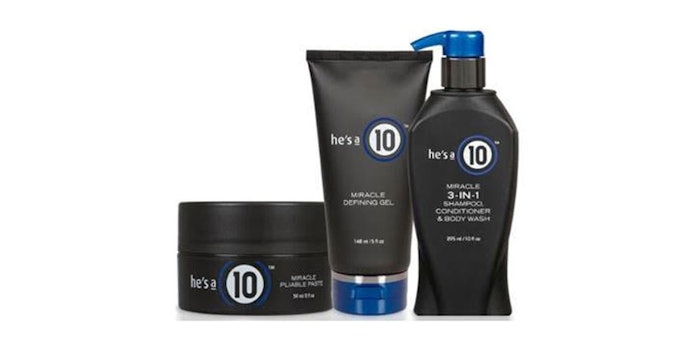 The Super Bowl has become known for debuting buzzy commercials, perhaps more than the actual game itself. Often humorous, but sometimes poignant, beer, car and insurance companies put their best foot forward as millions of viewers tune in each and every year. This year, It's a 10 Haircare, claims to be the first independently owned professional hair care brand to air a Super Bowl commercial.
The company is launching its new He's a 10 collection, a grooming line of multi-talking products for the male hair care category. The company hopes the commercial will promote its expansion into the category.
Carolyn Aronson, founder and CEO of It's a 10 Haircare, said, "We're thrilled to land this spot during the most-watched sporting event of the year. There is no better way to reach a captive audience of men and women, not to mention their hair stylists and barbers, simultaneously. At It's a 10 Haircare, our products are for all hair types and create instant miracle results, exceeding industry norms and consumer expectations. This commercial will do the same, and we can't wait for the world to see it."
Update: Click here to see the full commercial.