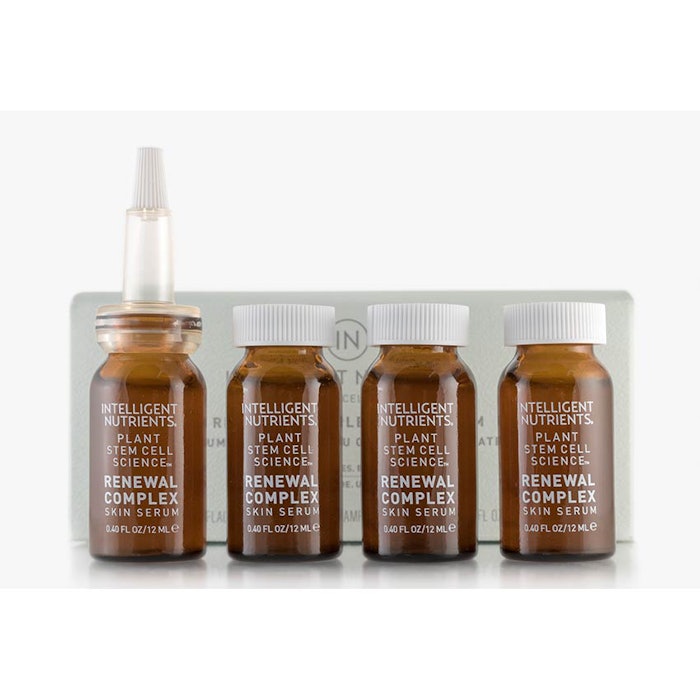 Cosmoprof North America 2017 hosted 1,278 exhibitors and more than 36,000 visitors. This year, the event enhanced its focus on emerging brands in the consumer and professional space, multicultural beauty as well as a significant focus on 49 "green brands."
What's next: • Belleza y Salud Bogota, September 27-29, 2017 • Cosmoprof/Cosmopack Asia, November 14-16, 2017/November 15-17, 2017 • Cosmoprof Bologna, March 15-18, 2018 • Cosmoprof North America, July 29-31, 2018 • Cosmoprof Mumbai, September 10-11, 2018 • July 29th through 31st, 2018.
Aveda founder Horst Rechelbacher's next chapter in the beauty world is Intelligent Nutrients, luxurious certified organic skin and hair care products that have the efficacy of traditional products and an enhanced environmental and safety profile.
The brand uses certifications such as Oil Association Organic, USDA Organic, Cosmos Organic and more to solidify its safety and ethical positioning.
The hair care products, which are retailed in salons and spas, include a Styling Pomade containing acai and coconut oil and cocoa seed butter to prevent frizz and flyaways, while the Styling Gel includes acacia and xanthan gum and aloe vera juice to texturize or build volume. The skin care range includes the Time Traveler Serum, which comprises a red algae bioactive, sea daffodil and sea fennel and Bidens pilosa plant retinol.
The brand is currently distributed via the brand's site, its stores in Minneapolis and New York, and salons and spas in the United States and select overseas markets.