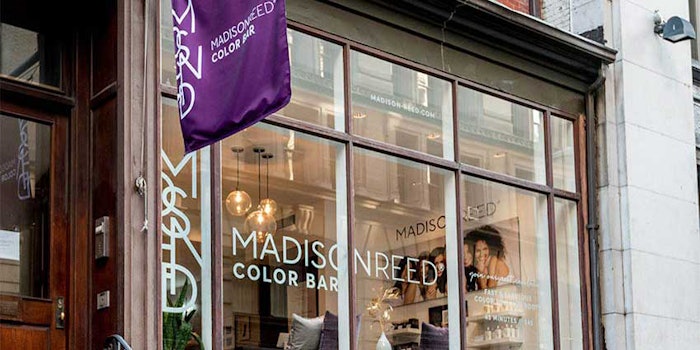 What was once a temporary--but successful--pop-up store, is now becoming a permanent fixture in New York City's Flatiron District after Madison Reed recently announced the indefinite location of its Color Bar at 11 W. 18th Street. 
The company opened a San Francisco color bar in June 2017 and plans to take on "an aggressive expansion strategy" over the next 18 to 24 months by opening 20 to 25 new Color Bars in urban and suburban areas. 
CEO and co-founder of Madison Reed, Amy Errett, stated, "Color Bars are our next frontier. We are already disrupting the at-home hair color industry, and we will keep innovating for those women who want to color at home. But there will always be women who want to have someone else do it. Now is the time for us to turn our attention to disrupting the salon channel, to operationally making it faster, more affordable and convenient. There is no reason in the world that a salon appointment should be three hours and $300. At Madison Reed Color Bars, that will not be what happens."
Update: 
Madison Reed has announced the closing of a $25 million series financing led by Comcast Ventures. This funding will aid the brand's expansion plan.
Sam Landman, managing director, Comcast Ventures, stated, "We have been a minority investor in Madison Reed and have worked closely with the company on TV and media expansion. We have watched the growth and execution, and we wanted to be a larger investment partner to the company as they scale and add Color Bars to their already fast-growing business. We are delighted to lead this round and look forward to the continued growth and success."
Other investors include Norwest Venture Partners, True Ventures and Calibrate Ventures.