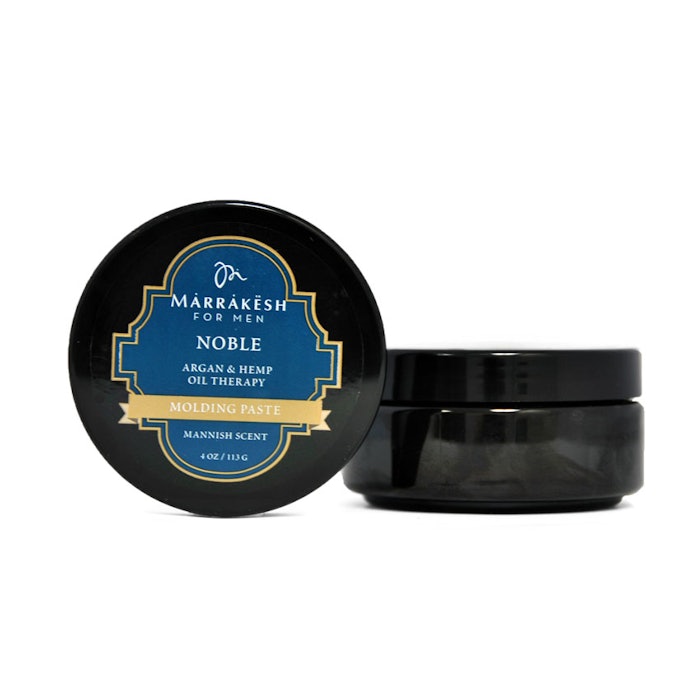 What it is: Marrakesh for Men Noble Molding Paste
Claims: This paste is formulated to keep hair in place with a strong hold and no sticky residue. Noble is now the sixth SKU in the line that launched in August.  
Ingredient highlights: Argan oils, hemp seed, oil therapy, natural ingredients, no parabens, no sulfates, no artificial dyes, no AD alcohol and no propylene glycol.