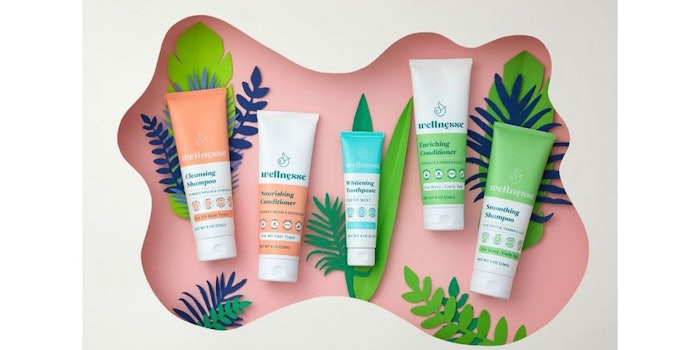 Katie Wells, the founder of WellnessMama.com, has announced the launch of Wellnesse, a line of all-natural, clean personal care products. 
Wellnesse, which Wells co-founded, is based on DIY creations she has been making in her kitchen for years. 
Products include:
Whitening Toothpaste
Cleansing Shampoo for All Hair Types
Smoothing Shampoo for All Hair Types
Nourishing Conditioner for Wavy, Curly Hair
Enriching Conditioner for Wavy, Curly Hair
When asked what she believes the wellness beauty consumer is really looking for in 2020, Wells stated, "In 2020 I think the savvy wellness beauty consumer will be focused on getting back to the basics and simplifying. As knowledge about ingredients in personal care products grows, consumers are educated and looking for simpler products that use natural ingredients to create a simpler routine. We're collectively realizing that we don't need dozens of high priced and fancy products but a few high-quality ones that really work."