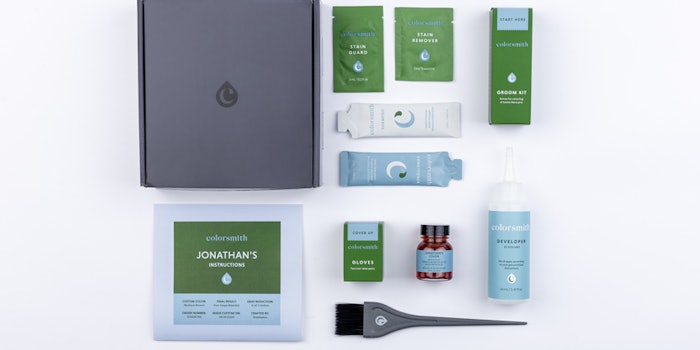 Men can take control of their own grooming by using the custom and personalized at-home made-to-order hair color created by professional licenses colorists for Colorsmith, the company said. The launch comes amid an expansion of at-home color services, including Mr. from Madison Reed.
Further reading: The Top 10 Groomings Brands Men are Using
After creating a profile, each customer will receive all the tools needed to apply the color in the box delivered right to your door. As an added bonus, the Gray Reduction Program is designed for men who want to keep their gray locks or cover them.
Colorists are also on-call to help throughout the entire process. 
An order of Colorsmith costs $29.95.