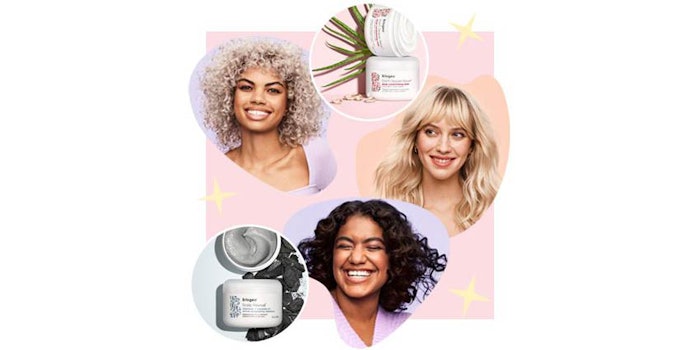 Briogeo has launched a 360-degree brand campaign to showcase diverse, authentic and emotionally impactful stories within the industry.
Related: Report: Fashion Fair Cosmetics Relaunching September 2021
Consumers will see the brand's hero launch video, as well as additional unscripted, authentic testimonials streaming on all touchpoints—each story features a personal healthy hair journey.
Briogeo has also connected with its ambassador community to create educational hair tutorials and offer additional resources and programs. It is offering virtual hair and scalp consultations with a Briogeo Healthy Hair Mentor who provides personalized recommendations, customized product routines and how-to guides to target specific needs.
The campaign is intended to amplify Briogeo's core mission statement: to empower every person to succeed on their healthy hair journey and brings all aspects of the brand to life by pairing its clean and natural formulas with approachable hair care education that gives every unique consumer the tools, resources, and knowledge needed to achieve a confident connection with their hair.
Nancy Twine, founder and CEO of Briogeo, says, "From the beginning, Briogeo has been rooted in an innovation-first approach to brand marketing. We have always focused on product development and the communication of our clean, proprietary, and truly effective formulas. Briogeo was created to be a brand for everyone—and we want our diverse client base to feel empowered and confident using our products. I'm inspired by this opportunity to help every client feel connected to our mission as a member of the greater Briogeo community."