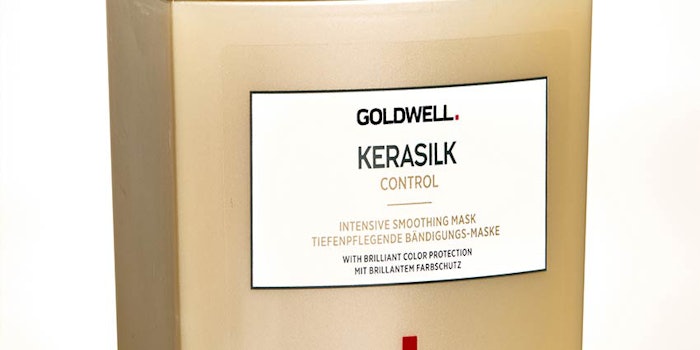 The airless packaging for Kerasilk Control, Kerasilk Rebuild, Kerasilk Colour and Kerasilk Repower hair care products was developed using DuPont's Surlyn resin for the co-extruded bottles.
The bottles were developed by Gaplast to meet the brand's product conservation needs (anti-oxidation and anti-contaminant) while optimizing product emptying. The airless system allowed the product to be formulated with limited amounts of preservatives.
A layer of Surlyn within the bottles created a flexible and protective inner bag, defending the formulations from germs and other contaminants and allowing the viscous product to be efficiently expelled until the inner bag is completely collapsed.
Surlyn was also used to create the cap for Grace Coddington's "Grace" (below) in partnership with Comme des Garçons.
"Only DuPont Surlyn resin could meet the stringent technical and functional manufacturing requirements of this process (chemical resistance, hot tacking)," said Stephan Kneer, CTO of Gaplast. "The polarity of Surlyn ensures minimal adhesion for better separation of the bottle's internal and external layers. Its excellent elasticity prevents deformation, folds or cracks appearing on the inner bag even when working with complex designs and extremely thin walls."
PTJOSA, a company specializing in thermoplastic injection for the cosmetic industry, developed the mould and the over-moulding injection.